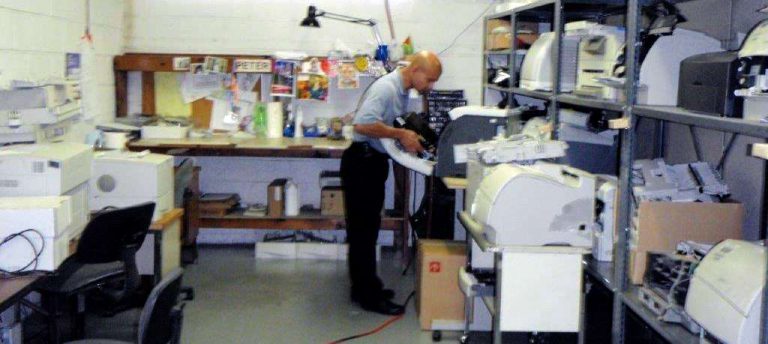 Warranty Service
CLT Inc. is an Authorized Warranty Depot for the following manufacturers: Lexmark, brother, Fujitsu and Okidata. CLT Inc. is an authorized reseller for the HP brand and we repair the whole line of HP printer products out of warranty. CLT has over 2,000 HP printer products, parts and toner in stock at all times!
CLT provides on-site printer maintenance and watches your consumable levels as part its toner and fuser exchange programs. Browse the on-line HP product inventory and see if the product is online if not call or use the form in the right margin to make your purchase now!
Please do not hesitate to call for product availability from one our helpful; representatives who will be happy to assist you with part availability and pricing questions. Feel free to check the store where you may also find the product sometimes at a discount price.
All orders guaranteed to be processed in 24 hrs.

For Parts Availability Call:
GTA: 416.789.9337 Toll-free: 800.258.2188