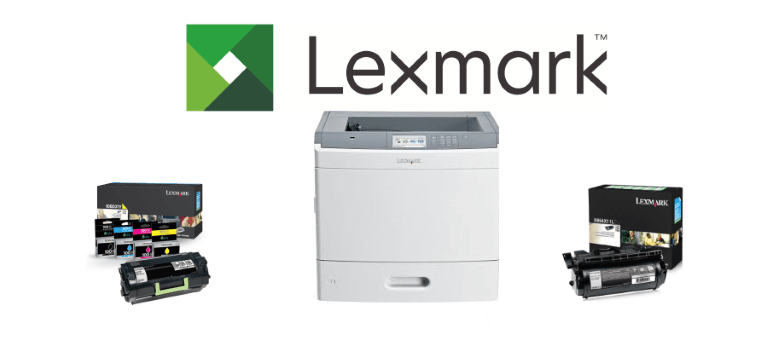 Authorized Lexmark Warranty & Repair Services, Printers & Parts Sales
CLT is an Authorized Service and Repair provider for Lexmark printers. As you can see by the list to the right we have a large inventory of Lexmark parts in stock, however. we do not have all of them listed in our store or order desk! We have an extensive inventory of Lexmark IBM printers, parts and toners in order to have parts for warranty and service work by our knowledgeable staff!
You can still purchase these parts online through our service form (in the right margin of most pages or the contact page in the store) and our sales team will notify you immediately if the part is in stock.
As a service and repair depot we must have a large inventory of new and refurbished printer parts, toners and fusers. These parts in stock in order to have them to fulfill our service maintenance contracts!
If you don't see the part or toner below call GTA: (416)789-9337 or toll free: 1-800-258-2188 for instant quotes and availability!
Lexmark Printer Parts
Lexmark
FUSER ASSEMBLY LEXMARK OPTRA SE 3455
Lexmark
FUSER ASSEMBLY LEXMARK SPECIAL MEDIA (TYPE 2) T65x/X65x (OEM ON EXCHANGE)
Lexmark
FUSER ASSEMBLY LEXMARK MS/MX31x/41x/51x/610 (OEM)
Lexmark
FUSER ASSEMBLY LEXMARK MS71x TYPE 11 (OEM)
Lexmark
FUSER ASSEMBLY LEXMARK MS81x/MX71x/81x TYPE 00 (OEM)
Lexmark
FUSER ASSEMBLY LEXMARK T420/X422
Lexmark
FUSER ASSEMBLY LEXMARK T430
Lexmark
FUSER ASSEMBLY LEXMARK T630/632
Lexmark
FUSER ASSEMBLY LEXMARK T520/522
Lexmark
FUSER ASSEMBLY + IMAGE TRANSFER UNIT MAINT. KIT CS/CX/3/4/510 (OEM)
Lexmark
FUSER ASSEMBLY LEXMARK CS/CX 310/410/510 (OEM)
Lexmark
FUSER ASSEMBLY LEXMARK T520/522 (OEM)
Lexmark
FUSER ASSEMBLY LEXMARK T610/612
Lexmark
FUSER ASSEMBLY LEXMARK T610/612 (OEM)
Lexmark
FUSER ASSEMBLY LEXMARK T614/616
Lexmark
FUSER ASSEMBLY LEXMARK T620
Lexmark
FUSER ASSEMBLY LEXMARK T622
Lexmark
FUSER ASSEMBLY LEXMARK OPTRA S 1250
Lexmark
FUSER ASSEMBLY LEXMARK OPTRA S 1650/1850
Lexmark
FUSER ASSEMBLY LEXMARK OPTRA S 2450
Lexmark
FUSER ASSEMBLY LEXMARK T630/632 (OEM ON EXCHANGE)
Lexmark
FUSER ASSEMBLY LEXMARK T630/632 (OEM)
Lexmark
FUSER ASSEMBLY LEXMARK T634
Lexmark
FUSER ASSEMBLY LEXMARK T634 (OEM)
Lexmark
FUSER ASSEMBLY LEXMARK T640/42/44
Lexmark
FUSER ASSEMBLY LEXMARK T640/42/44 (NPR)
Lexmark
FUSER ASSEMBLY LEXMARK T640/42/44 (OEM ON EXCHANGE)
Lexmark
FUSER ASSEMBLY LEXMARK T65x/X65xe
Lexmark
FUSER ASSEMBLY LEXMARK T65x/X65xe (NEW ON EXCHANGE)
Lexmark
FUSER ASSEMBLY LEXMARK T65x/X65xe (OEM)
Lexmark
MAINTENANCE KIT X85x/X86 LEXMARK (OEM ON EXCHANGE)
Lexmark
ADF MAINTENANCE KIT LEXMARK MX71x/MX81x
Lexmark
MAINTENANCE KIT (600K, DEV) LEXMARK MS911DE (OEM)
Lexmark
MAINTENANCE KIT LEXMARK MS51x (OEM)
Lexmark
MAINTENANCE KIT LEXMARK MS61x (OEM)
Lexmark
MAINTENANCE KIT LEXMARK MS711 (OEM)
Lexmark
MAINTENANCE KIT LEXMARK MS81x/MX71x/81x (OEM)
Lexmark
MAINTENANCE KIT LEXMARK MX310/410/510/511 (OEM)
Lexmark
MAINTENANCE KIT LEXMARK MX61x (OEM)
Lexmark
MAINTENANCE KIT C950/X950/X952 (160K) LEXMARK (OEM)
Lexmark
MAINTENANCE KIT X264/364/X46x/E46x LEXMARK (OEM ON EXCHANGE)
Lexmark
MAINTENANCE KIT X264/364/X46x/E46x LEXMARK (OEM)
Lexmark
MAINTENANCE KIT OPTRA S 1250 IBM
Lexmark
MAINTENANCE KIT OPTRA S 1650/1850 LEXMARK
Lexmark
MAINTENANCE KIT OPTRA S 2450
Lexmark
MAINTENANCE KIT T430 LEXMARK (OEM)
Lexmark
MAINTENANCE KIT T520/522 LEXMARK
Lexmark
MAINTENANCE KIT T614/616 LEXMARK
Lexmark
MAINTENANCE KIT T614/616 LEXMARK (OEM)
Lexmark
MAINTENANCE KIT T620 LEXMARK
Lexmark
MAINTENANCE KIT T622 LEXMARK (OEM)
Lexmark
MAINTENANCE KIT T630/632 LEXMARK
Lexmark
MAINTENANCE KIT T630/632 LEXMARK (EXCHANGE-TPR)
Lexmark
MAINTENANCE KIT T630/632 LEXMARK (OEM ON EXCHANGE)
Lexmark
MAINTENANCE KIT T634 LEXMARK
Lexmark
MAINTENANCE KIT T640/642/644 LEXMARK
Lexmark
MAINTENANCE KIT T640/642/644 LEXMARK (EXCHANGE-TPR)
Lexmark
MAINTENANCE KIT T640/642/644 LEXMARK (OEM ON EXCHANGE)
Lexmark
MAINTENANCE KIT T640/642/644 LEXMARK (OEM)- 1 Fuser Assembly 40x2592 - 1 Charge Roller 40x0127 - 1 Transfer Roller 40x0130 - 3 Pickup Rollers 40x4308
Lexmark
MAINTENANCE KIT T65x/X65x LEXMARK
Lexmark
MAINTENANCE KIT T65x/X65x LEXMARK (EXCHANGE-TPR)
Lexmark
MAINTENANCE KIT T65x/X65xe LEXMARK (OEM ON EXCHANGE)
Lexmark
MAINTENANCE KIT T65x/X65xe LEXMARK (OEM)
Lexmark
SCANNER ASSEMBLY T652/654 (OEM)
Lexmark
SCANNER CARD FLAT BED T610 (N2501E)
Lexmark
SENSOR (PASS THROUGH) WITH CABLE LEXMARK T654
Lexmark
SENSOR (STANDARD EXIT BIN WITH FLAG) ASSEMBLY T65x/X65x
Lexmark
SENSOR (STANDARD EXIT BIN) T65x/X65x
Lexmark
SENSOR EXIT CABLE OPTRA T630
Lexmark
SENSOR INPUT T65x/X65x
Lexmark
SENSOR NARROW MEDIA (CLT) LEXMARK T52x-616
Lexmark
SENSOR NARROW MEDIA CABLE T630
Lexmark
SENSOR OPTION PASS THRU T61x (REFURB)
Lexmark
SENSOR SHIELD ASSEMBLY T65x
Lexmark
SEPARATION PAD KIT (MP) OPTRA S/1250/1650/2420/T610-634/T52x LEXMARK
Lexmark
SEPARATION PAD LIFT PLATE (MP) T650/X650
Lexmark
SEPARATION PAD LIFT PLATE (MP) T652/T654/X652
Lexmark
SHAFT ASSEMBLY DRIVE OPTRA S/T
Lexmark
SOLENOID (FRAME ASSEMBLY MPT) OPTRA S1250 LEXMARK
Lexmark
SOLENOID ASSEMBLY MPF PICK T65x LEXMARK
Lexmark
SOLENOID OPTRA T52x/63x
Lexmark
SPRING ACTUATE OPTRA S LEXMARK
Lexmark
SPRING BACKUP ROLLER OPTRA S
Lexmark
SPRING COVER OPEN SWITCH OPTRA S
Lexmark
SPRING DRAWER (500 SHEET) OPTRA S/T
Lexmark
SPRING PICK ARM (BELLCRANK RECOIL) 550 SH. LEXMARK T65x/X65x
Lexmark
SPRING TRAY BELLCRANK (250 SHEET) OPTRA S/T
Lexmark
SPRING TRAY BELLCRANK (500 SHEET) OPTRA S/T
Lexmark
SPRING TRAY BIAS OPTRA S1855
Lexmark
SPRING UPPER DIVERTER OPTRA S/T
Lexmark
SWITCH (MEDIA SIZE) ASSEMBLY T65x/X65x
Lexmark
TONER SENSOR CABLE T64x
Lexmark
TONER SENSOR OPTRA S/T610/620
Lexmark
TOP COVER ASSY. W/O THERMISTOR (CLT) LEXMARK T610-614
Lexmark
TRANSFER ROLLER RIGHT ARM ASSEMBLY T64x (OEM)
Lexmark
TRAY ASSEMBLY PLATE (2000 HT. FEEDER) LEXMARK T
Lexmark
TRAY SIZE SENSING LEVERS (ON SIDE OF PAPER TRAY) T652/T654
Lexmark
UPPER FRONT COVER HINGE ASSEMBLY T644
Lexmark
ADF (FLATBED) ASSEMBLY X46x
Lexmark
ADF ASSEMBLY (DUPLEX) X36x/X54x
Lexmark
ADF ASSEMBLY (SIMPLEX) MX310 (PULL)
Lexmark
ADF CONTROLLER CARD ASSEMBLY X65x
Lexmark
ADF EXTENSION LEXMARK X342 (REFURB)
Lexmark
ADF FEED/PICKUP ROLLER ASSEMBLY X651/X652/X654/X656/X658
Lexmark
ADF FEED/ROLLER ASSEMBLY X204N
Lexmark
ADF MAINTENANCE KIT LEXMARK X65xe ROLLER AND SEP. ROLLER ONLY
Lexmark
ADF MAINTENANCE KIT X264/364/466/XS463
Lexmark
ADF MAINTENANCE KIT X950/X952 (200K) LEXMARK (OEM)
Lexmark
ADF PICK ROLLER ASSEMBLY 6500e/MX6500e
Lexmark
ADF PLATEN CUSHION X651/X652/X654/X656/X658
Lexmark
ADF PM KIT LEXMARK X560
Lexmark
ADF SEP PAD ASSEMBLY 6500e/MX6500e
Lexmark
ADF SEPARATOR ROLLER AND GUIDE X651/X652/X654/X656/X658
Lexmark
BEZEL TOUCH SCREEN X654
Lexmark
CARRIAGE TRANSPORT BELT WITH CLIP LEXMARK X748
Lexmark
CLUTCH (MP) MEDIA FEED DRIVE) LEXMARK E360/46x/X264/36x/46x (OEM)
Lexmark
COMPLETE ADF ASSEMBLY X644/646 (OEM) LEXMARK
Lexmark
CONTROL PANEL DISPLAY X46x
Lexmark
CONTROL PANEL LEXMARK X654/656
Lexmark
CONTROLLER BOARD LEXMARK X204
Lexmark
COVER LEFT SIDE X656
Lexmark
DUPLEX ASSEMBLY X46x
Lexmark
FAX CARD MARKNET B8110 V.34 LEXMARK X65x/73x/X86x/X95x
Lexmark
FAX CARD MARKNET N8110 V.34 LEXMARK X264/364
Lexmark
KEYPAD BOARD LEXMARK 4600 MFP
Lexmark
LCD CLEANING KIT 6500e/MX6500e
Lexmark
MAIN BOARD (CONTROLLER) X264DN LEXMARK (OEM)
Lexmark
MAIN BOARD X644E/X646E LEXMARK (OEM)
Lexmark
MAINBOARD LEXMARK X65x (OEM ON EXCHANGE)
Lexmark
OPERATOR PANEL DOOR LATCH ASSEMBLY X65x
Lexmark
OPERATOR PANEL X264/364
Lexmark
PAPER TRAY & DRAWER (250 SH. UNIVERSAL) X264/X364
Lexmark
PAPER TRAY & DRAWER (500 SH. UNIVERSAL) OPTRA X560
Lexmark
PAPER TRAY (ADF) INPUT TRAY LEXMARK 4600 MFP
Lexmark
PAPER TRAY (MP) X642E
Lexmark
PAPER TRAY AND DRAWER 550 SHEET X466 LEXMARK
Lexmark
POWER SUPPLY (LV) CARD ASSEMBLY X651/52/54/56
Lexmark
POWER SUPPLY (LV) CARD ASSEMBLY X658
Lexmark
PRINTHEAD (LSU) LEXMARK X264/X36x
Lexmark
ROLLER KIT (TRAY 2) X560
Lexmark
ROLLER PICKUP (ADF) LEXMARK 4600 MFP
Lexmark
ROLLER PICKUP ASSEMBLY (ADF) CX/MX/31x/41x/51x
Lexmark
ROLLER PICKUP ASSEMBLY (ADF) X264/36x/X46x/X54x
Lexmark
ROLLER PICKUP ASSEMBLY (ADF) X64x (OEM) LEXMARK
Lexmark
ROLLER PICKUP PAPER FEED X215
Lexmark
ROLLER PICKUP TRAY 1 (MP) CS72x/CX725
Lexmark
ROLLER/SEPARATION PAD KIT (TRAY 2) X560
Lexmark
SCANNER (FLATBED) ASSEMBLY X46x
Lexmark
SCANNER REGISTRATION KIT 4600 MFP
Lexmark
SEPARATION PAD (ADF) LEXMARK X204N
Lexmark
SEPARATION PAD (ADF) X3100 LEXMARK
Lexmark
SEPARATION PAD (ADF) X340
Lexmark
SEPARATION PAD ASSEMBLY (ADF) CX/MX/31x/41x/51x
Lexmark
SEPARATION PAD ASSEMBLY (ADF) MX/CX310
Lexmark
SEPARATION PAD ASSEMBLY (ADF) X264/36x/X46x/X54x
Lexmark
SEPARATOR ROLLER (ADF) CX/MX/41x/51x/61x
Lexmark
SOLINOID(MP) LEXMARK E260/E360/46x/X264/36x/46x (OEM)
Lexmark
SWITCH ACCESS DOOR SENSOR ASSEMBLY E260/36x/460/X264/X36x/X46x
Lexmark
TOP COVER ASSEMBLY X54x
Lexmark
TRANSFER BELT (ITU) C54x/X54x
Lexmark
UPPER ENTRANCE GUIDE KIT (ADF) X64x LEXMARK
Lexmark
COVER ASSEMBLY ADF LEXMARK CX410DE
Lexmark
DUPLEX SENSOR CX410
Lexmark
IMAGE TRANSFER UNIT LEXMARK CS/CX/3/4/510 (OEM)
Lexmark
MAIN GEAR DRIVE ASSEMBLY LEXMARK CS/CX310/410/510 (OEM)
Lexmark
PAPER PICK MOTOR DRIVE ASSEMBLY LEXMARK CS/CX/31x/41x/51x
Lexmark
PAPER TRAY (550 SHEET DUO 100 SHEET) OPTIONAL CS310
Lexmark
PAPER TRAY (550 SHEET) OPTIONAL CS/CX 410/510
Lexmark
PAPER TRAY LEXMARK CX410
Lexmark
ROLLER PICKUP AND SEPARATION PAD KIT CS/CX820/860
Lexmark
ROLLER TIRES (500 SHEET) CS/CX310/410/C54x/X54x/C73x/X73
Lexmark
ACM (AUTO. COMP.) TRAY 2 MS/MX51x/61x/XM3150/1145
Lexmark
CONTROL PANEL DISPLAY MS810DE
Lexmark
CONTROL PANEL LEXMARK MS810 (2.4")
Lexmark
CONTROL PANEL LEXMARK MX61x/CX310/410/510
Lexmark
CONTROLLER BOARD (GALVO LSU) MX611DTE
Lexmark
COVER FRONT ACCESS (MPF) MX61x
Lexmark
COVER FRONT ACCESS LEXMARK MS81x
Lexmark
DRIVE ASSEMBLY GEAR W/ MOTOR MS/MX71x/81x
Lexmark
DUPLEXER ASSEMBLY LEXMARK MS911DE
Lexmark
FAN COOLING MS71x/81x/MX71x/MX81x (OEM)
Lexmark
FAN MOUNTING COVER LEXMARK MS71x/MS81x
Lexmark
FAX CARD LEXMARK MX410/510/610/611
Lexmark
FEEDER MULTIPURPOSE MS711/81x/MX81x
Lexmark
FRONT DOOR SUPPORT LINK MS71x/81x
Lexmark
FRONT INPUT GUIDE MS/MX31x/41x/51x/61x/XM3150/1145
Lexmark
FUSER ACCESS DOOR ASSEMBLY LEXMARK MS810N
Lexmark
FUSER CARD ASM MS810 (CLT)
Lexmark
FUSER FILM SLEEVE ROLLER MS810 (CLT)
Lexmark
FUSER PRESSURE ROLLER MS810 (CLT)
Lexmark
FUSER WAND LEXMARK MS710
Lexmark
FUSER WIPER COVER MS/MX71x/81x
Lexmark
GEARBOX PICKUP/LIFT ASSEMBLY MS/MX51x/61x/XM3150/1145
Lexmark
GUIDE INNER DEFLECTOR MS/MX 71x/81x
Lexmark
IMAGING UNIT MAINTENANCE KIT MS/MX91x
Lexmark
IMAGING UNITSMART CHIP CONTACT WITH CABLE MS711/81x/MX71x/81x
Lexmark
LASER SCANNER UNIT MS310/312/MX310
Lexmark
LCD 2.4" LEXMARK MX310DN/MX410/MX510
Lexmark
MAIN BOARD (2.4" DISPLAY) MS81x/71x
Lexmark
MEDIA ALINGER ROLLER WITH MPF PICK ROLLER
Lexmark
MEDIA TURN GUIDE MS81x/MX71x/MX81x (OEM)
Lexmark
MOTOR FUSER DRIVE MS71x
Lexmark
OPERATOR PANEL BUTTONS MX711
Lexmark
PAPER PICKUP (ACM AUTOCOMPENSATOR) ASSEMBLY MS/MX 310/410
Lexmark
PAPER PICKUP CLUTCH (ACM) MS31x/41x/MX 310/410/51x
Lexmark
PAPER TRAY & DRAWER (250 SH) MS31x/41x/510/610/MX310/410/51x/61x
Lexmark
PAPER TRAY & DRAWER (250 SH) MS81x
Lexmark
PAPER TRAY & DRAWER (550 SH) MS31x/41x/510/610/MX310/410/51x/61x
Lexmark
PAPER TRAY & DRAWER (550 SH) MS81x/MX71x/MX81x
Lexmark
PAPER TRAY (2100 SH) MS81x/MX71x
Lexmark
PAPER TRAY (550 SH) MS/MX710/81x
Lexmark
PAPER TRAY (550 SH) MX71x/81x
Lexmark
POWER SUPPLY (HV) MS/MX 71x/81x (OEM)
Lexmark
POWER SUPPLY (HV) MS510/610 (OEM)
Lexmark
POWER SUPPLY (LV) MS71x/81x
Lexmark
REDRIVE ASSEMBLY MS31x/41x/510
Lexmark
REDRIVE ASSEMBLY MX61x
Lexmark
REDRIVE UPPER ASSEMBLY MS/MX71x/81x
Lexmark
ROLLER PICK (ADF) LEXMARK MX710/810
Lexmark
ROLLER PICKUP (MP TRAY) MS71x/81x/MX71x/81x/M5155/5163
Lexmark
ROLLER PICKUP (OPTIONAL) MS/MX310/410/510/610
Lexmark
ROLLER PICKUP AND SEP. PAD (MP) MS/MX31x/41x/51x/61x
Lexmark
ROLLER PICKUP MS71x/81x/MX71x/81x/M5155/5163
Lexmark
ROLLER PICKUP TRAY 2 (2/PACK) MS/MX310/410/XM1140
Lexmark
ROLLER PICKUP TRAY 2 (2/PACK) MS/MX51x/61x/XM3150/1145
Lexmark
ROLLER SEPARATION MS31x/41x/51x.61x/MX51x/61x
Lexmark
ROLLER SEPARATION MS71x/81x/MX71x/81x/M5155/5163
Lexmark
ROLLER SEPARATOR (ADF) LEXMARK MX710/810
Lexmark
ROLLER TRANSFER MS31x/41x/51x/61x/MX41x/51x/61x (OEM)
Lexmark
ROLLER TRANSFER MS71x/81x/MX71x/MX81x (OEM)
Lexmark
SCANNER ASSEMBLY (BELT ROLLER) MS/MX81x
Lexmark
SCANNER ASSEMBLY (HOT ROLLER) MS710/711 (REFURB)
Lexmark
SCANNER CARD ADAPTER MS710/MS810
Lexmark
SENSOR (STD. BIN FULL) MS/MX71x/81x
Lexmark
SENSOR BIN FULL WITH CABLE MX610/611
Lexmark
SENSOR DUPLEX/INPUT MX310/410/510
Lexmark
SENSOR INPUT MS711/81x/MX71x/81x
Lexmark
SENSOR MEDIA PRESENT MS/MX51x/61x
Lexmark
SENSOR MEDIA PRESENT MS511/711/81x/MX71x/81x
Lexmark
SENSOR PAPER PASS THROUGH (550 SH) MS/71x/81x
Lexmark
SENSOR PAPER PICKUP (550 SH) MS/71x/81x
Lexmark
SEPARATION PAD AND LIFT PLATE (MP TRAY) MS71x/81x/MX71x/81x/M5155/5163
Lexmark
SOLINOID MUTIPURPOSE FEEDER MS31x/41x/MX41x/51x/61x
Lexmark
UICC LEXMARK MX310DN/MX410/MX510
Lexmark
ALINGER ASSEMBLY T650 (REFURB)
Lexmark
BELLCRANK ROLLER RELEASE OPTRA T
Lexmark
BELLCRANK SPRING 250 SHEET TRAY OPTRA S
Lexmark
BELLCRANK SPRING ARM FRU (500 SHEET) OPTRA S/T
Lexmark
BEVEL GEAR #54 T630
Lexmark
CABLE, MAIN DRIVE MOTOR OPTRA S 1650
Lexmark
CHARGE LINK RIGHT SIDE OPTRA S LEXMARK
Lexmark
CHARGE ROLL ARM ASSEMBLY WITH CABLE (LEFT) T65x/X65x
Lexmark
CHARGE ROLL ARM ASSEMBLY WITH CABLE (RIGHT) T65x/X65x
Lexmark
CHARGE ROLL LINK SPRING (RIGHT) T65x/X65x
Lexmark
CHARGE ROLLER BUSHING OPTRA S/T610-T630
Lexmark
CONTROL PANEL DOOR ASSEMBLY T654
Lexmark
CONTROL PANEL OPTRA S (REFURB)
Lexmark
CONTROL PANEL OPTRA T500 SERIES
Lexmark
CONTROL PANEL OPTRA T500 SERIES (REFURB)
Lexmark
CONTROL PANEL OPTRA T610 - 620 SERIES (REFURB)
Lexmark
CONTROL PANEL OPTRA T63x (REFURB)
Lexmark
CONTROL PANEL T64x SERIES
Lexmark
CONTROL PANEL T652
Lexmark
COVER FRONT UPPER ASSEMBLY OPTRA S 1625 (REFURB)
Lexmark
COVER ASSEMBLY (LASER) T (REFURB)
Lexmark
COVER DOOR LEFT SIDE OPTRA S1250/1650 (REFURB)
Lexmark
COVER DOOR MPF ASSEMBLY T430
Lexmark
COVER FRONT LOWER ASSEMBLY OPTRA S1250/1625/50 (REFURB)
Lexmark
COVER LEFT SIDE S (ALL BUT 2450) (REFURB)
Lexmark
COVER LEFT SIDE T610 (REFURB)
Lexmark
COVER LEFT SIDE T642/644 (REFURB)
Lexmark
COVER OUTPUT ASSEMBLY T65x
Lexmark
COVER REDRIVE ASSEMBLY OPTRA S LEXMARK (REFURB)
Lexmark
COVER REDRIVE OPTRA T522/630
Lexmark
COVER RIGHT SIDE LEXMARK T640
Lexmark
COVER RIGHT SIDE OPTRA T610/612 (REFURB)
Lexmark
COVER RIGHT SIDE S1250/1650 (REFURB)
Lexmark
COVER TOP (SCANNER) OPTRA S (REFURB)
Lexmark
COVER UPPER FRONT T610 (REFURB)
Lexmark
COVER UPPER FRONT WITH LABELS T520 (REFURB)
Lexmark
DEFLECTOR ASSEMBLY INNER PAPER FEED T64x LEXMARK
Lexmark
DEFLECTOR ASSEMBLY OPTRA S LEXMARK (REFURB)
Lexmark
DEFLECTOR ASSEMBLY UPPER PAPER FEED T64x LEXMARK
Lexmark
DEFLECTOR INNER OPTRA S LEXMARK (REFURB)
Lexmark
DEFLECTOR INNER T632/T634 LEXMARK (REFURB)
Lexmark
DEFLECTOR LOWER FEEDER (MP) T64x
Lexmark
DEFLECTOR OPTRA T520-634 (REFURB)
Lexmark
DEFLECTOR UPPER OPTRA S LEXMARK (REFURB)
Lexmark
DEVELOPER DRIVE ASSEMBLY OPTRA SE3455 (REFURB)
Lexmark
DEVELOPER DRIVE ASSEMBLY T52x/T610-634 LEXMARK (REFURB)
Lexmark
DEVELPER DRIVE ASSEMBLY OPTRA T64x/X64x
Lexmark
DOOR LEFT SIDE S1650 (REFURB)
Lexmark
DOOR REAR (REDRIVE DOOR) T640 (250SH)
Lexmark
DOOR REAR ASSEMBLY T654/656
Lexmark
DOOR REAR DEFECTOR OPTRA S1250/1650 (250SH) (REFURB)
Lexmark
DRIVE ASSEMBLY (MAIN) WITH MOTOR T64x LEXMARK (REFURB)
Lexmark
DRIVE ASSEMBLY GEAR W/ MOTOR LEXMARK T65x/X65x
Lexmark
DRIVE MOTOR ASSEMBLY (MAIN) T630/632 (REFURB)
Lexmark
DRIVE MOTOR ASSEMBLY OPTRA S1250/1650/1855/SE3455 LEXMARK
Lexmark
DRIVE MOTOR ASSEMBLY OPTRA S1250/1650/1855/SE3455 LEXMARK (REFURB)
Lexmark
DRIVE SHAFT (POWER TAKE OFF) T642/T644
Lexmark
DRIVE SHAFT WITH SPRING (POWER TAKE OFF) T652/T654
Lexmark
DUCT LEFT (LVPS) S1250/1650 (REFURB)
Lexmark
DUPLEX ASSEMBLY OPTRA S (ALL) IBM
Lexmark
DUPLEX ASSEMBLY OPTRA T (ALL EXCEPT 610) LEXMARK (REFURB)
Lexmark
DUPLEX ASSEMBLY T640 (REFURB)
Lexmark
DUPLEX ASSEMBLY T642/644 (REFURB)
Lexmark
DUPLEX ASSEMBLY T652/654
Lexmark
DUPLEX CAM ASSEMBLY OPTRA S
Lexmark
DUPLEX CARD ASS'Y OPTRA S
Lexmark
DUPLEX FUSE SB (800ma) OPTRA S
Lexmark
ENGINE BOARD OPTRA S /1250
Lexmark
ENGINE BOARD OPTRA S /2450 (REFURB)
Lexmark
ENGINE BOARD OPTRA S 1625/50
Lexmark
ENGINE BOARD OPTRA S 1855
Lexmark
ENGINE CONTROLLER BOARD T614/614N
Lexmark
ENVELOPE FEEDER OPTRA S (ALL OF THEM)
Lexmark
ENVELOPE FEEDER T64x/X64x
Lexmark
ERASE LAMP OPTRA S
Lexmark
FAN CARTRIDGE COOLING LEXMARK T65x/X65x
Lexmark
FAN CARTRIDGE LEXMARK T63x
Lexmark
FAN CARTRIDGE LEXMARK T640
Lexmark
FAN CARTRIDGE LEXMARK T642/T644
Lexmark
FAN CARTRIDGE OPTRA T
Lexmark
FAN DUCT MAIN COOLING LEXMARK T65x/X65x (REFURB)
Lexmark
FAN MAIN (250SH) T640
Lexmark
FAN MAIN (500SH) T642/644 (REFURB)
Lexmark
FAN MAIN COOLING LEXMARK T65x/X65x
Lexmark
FAN MAIN LEXMARK T63x (REFURB)
Lexmark
FAN MAIN OPTRA S1225-3455/T520-616 (REFURB)
Lexmark
FAN MAIN OPTRA T42X
Lexmark
FAN MAIN OPTRA T62x
Lexmark
FLAG PAPER OUT T610
Lexmark
FUSER ACCESS DOOR ASSEMBLY T650
Lexmark
FUSER ACCESS DOOR ASSEMBLY T652/T654
Lexmark
ROLLER CHARGE LINK ASSEMBLY (LEFT) T64x
Lexmark
ROLLER CHARGE LINK ASSEMBLY (RIGHT) T64x
Lexmark
ROLLER CHARGE OPTRA S/T52x-63x/M41x/E220/E32X (CLT)
Lexmark
ROLLER CHARGE OPTRA S/T52x-63x/M41x/E220/E32X (OEM)
Lexmark
ROLLER CHARGE T420/430 (CLT)
Lexmark
ROLLER CHARGE T420/430 (OEM)
Lexmark
ROLLER CHARGE T64x/T65x (CLT)
Lexmark
ROLLER CHARGE T64x/T65x (OEM)
Lexmark
ROLLER DRIVE PRESSURE (ENVELOPE FEEDER) OPTRA S/T
Lexmark
ROLLER MAINTENANCE KIT SET (NPR) LEXMARK S24xx/34xx/T520-634
Lexmark
ROLLER MAINTENANCE KIT SET (NPR) LEXMARK T640x
Lexmark
ROLLER MAINTENANCE KIT SET (NPR) LEXMARK T650x
Lexmark
ROLLER PAPER FEED TRAY 1 LEXMARK T430
Lexmark
ROLLER PICKUP (LC) (CLT) (2/PAK) OPTRA S/T LEXMARK
Lexmark
ROLLER PICKUP (LC) (NPR) (2/PAK) OPTRA S/T LEXMARK
Lexmark
ROLLER PICKUP (LC) (OEM) (2/PAK) OPTRA S/T LEXMARK
Lexmark
ROLLER PICKUP (MP) T65x/X65x
Lexmark
ROLLER PICKUP ASS'Y (250 SH) OPTRA S12xx/16xx/24xx/3455/ T610/612 LEXMARK (REFURB)
Lexmark
ROLLER PICKUP ASSEMBLY LEXMARK T64x
Lexmark
ROLLER PICKUP TRAY 1 (PC) OPTRA T420/430/X422
Lexmark
ROLLER TRANSFER BRACKET LEFT WITH CABLE T65x/X65x (OEM) LEXMARK
Lexmark
ROLLER TRANSFER BRACKET RIGHT T65x/X65x (OEM) LEXMARK
Lexmark
ROLLER TRANSFER E260/360/460/X264/36x/X46x (OEM)
Lexmark
ROLLER TRANSFER OPTRA S/T630/632/634 (CLT)
Lexmark
ROLLER TRANSFER OPTRA S/T630/632/634 (OEM)
Lexmark
FUSER BEARING PRESSURE ROLLER (CLT) LEXMARK S/T52x-64x
Lexmark
FUSER BEARINGS (TEFLON ROLLER) (CLT)
Lexmark
FUSER BEARINGS (TEFLON ROLLER) (NPR) (SET OF 2) T
Lexmark
FUSER BUSHING (PRESSURE ROLLER) OPTRA S/T
Lexmark
FUSER BUSHING (TEFLON ROLLER) OPTRA S
Lexmark
FUSER BUSHING RETAINER PRESSURE ROLLER (CLT) S/T61x-64x
Lexmark
FUSER CABLE ASSEMBLY (HR) T620 LEXMARK
Lexmark
FUSER CABLE ASSEMBLY (HR) T610 LEXMARK
Lexmark
FUSER CARD ASSEMBLY T640
Lexmark
FUSER DETACK FINGER HOUSING OPTRA S
Lexmark
FUSER DETACK HOUSING T520
Lexmark
FUSER ENTRANCE GUIDE T LEXMARK
Lexmark
FUSER ENTRANCE GUIDE OPTRA S LEXMARK
Lexmark
FUSER EXIT ROLLER ASSEMBLY OPTRA S/T
Lexmark
FUSER EXIT SENSOR FLAG OPTRA S
Lexmark
FUSER EXIT SENSOR LEXMARK T52x-616 (OEM)
Lexmark
FUSER GEAR TEFLON ROLLER OPTRA S LEXMARK
Lexmark
FUSER GEAR TEFLON ROLLER OPTRA S/T LEXMARK
Lexmark
FUSER GEAR TEFLON ROLLER T52x-T65x LEXMARK
Lexmark
FUSER HEATER LAMP 550W T610/612 LEXMARK
Lexmark
FUSER HEATER LAMP 630W T522 LEXMARK
Lexmark
FUSER HEATER LAMP 750W 2450/3455 LEXMARK
Lexmark
FUSER HEATER LAMP 835W T63x LEXMARK
Lexmark
FUSER HEATER LAMP 875W T614/620 LEXMARK
Lexmark
FUSER HEATER LAMP 900W T64x LEXMARK
Lexmark
FUSER HEATER LAMP T650 (925W)
Lexmark
FUSER IDLER GEAR OPTRA S/T
Lexmark
FUSER LEVER PRESSURE ROLLER RELEASE LEXMARK S/T
Lexmark
FUSER LEVER PRESSURE ROLLER RELEASE LEXMARK T65x
Lexmark
FUSER MOUNTING SCREW T LEXMARK
Lexmark
FUSER PRESSURE RELEASE SPACER
Lexmark
FUSER ROLLER DELIVERY T65x
Lexmark
FUSER ROLLER PRESSURE (CLT) OPTRA S 24xx/3455/T614/20/22/30
Lexmark
FUSER ROLLER PRESSURE (CLT) OPTRA S1250/1650/T610 LEXMARK
Lexmark
FUSER ROLLER PRESSURE T520/22
Lexmark
FUSER ROLLER PRESSURE T620
Lexmark
FUSER ROLLER PRESSURE T64x LEXMARK (CLT)
Lexmark
FUSER ROLLER PRESSURE T65x LEXMARK (CLT)
Lexmark
FUSER ROLLER RETAINER CLAMP T52x/63x/64x/65x
Lexmark
FUSER ROLLER TEFLON (CLT) OPTRA S 2420/50/55 LEXMARK
Lexmark
FUSER ROLLER TEFLON (CLT) T520/630
Lexmark
FUSER ROLLER TEFLON (NPR) T520, T522
Lexmark
FUSER ROLLER TEFLON OPTRA S 1250,55/1620,50,55/1855
Lexmark
FUSER ROLLER TEFLON OPTRA S 3455
Lexmark
FUSER ROLLER TEFLON OPTRA T610/612 LEXMARK
Lexmark
FUSER ROLLER TEFLON T614/616/620/622 (CLT) LEXMARK
Lexmark
FUSER ROLLER TEFLON T614/616/620/622 (NPR) LEXMARK
Lexmark
FUSER ROLLER TEFLON T64x LEXMARK (CLT)
Lexmark
FUSER ROLLER TEFLON T65x LEXMARK (CLT)
Lexmark
FUSER SENSOR EXIT ASSEMBLY (CLT) LEXMARK T64x
Lexmark
FUSER SENSOR NARROW MEDIA ASSEMBLY (CLT) LEXMARK T64x
Lexmark
FUSER SENSOR PAPER EXIT OPTRA T610/612/614/T616/620
Lexmark
FUSER SENSOR PAPER T610/612/614/T616/620
Lexmark
FUSER THERMFUSE (CLT) LEXMARK T62x
Lexmark
FUSER THERMISTOR (CLT) LEXMARK T62x
Lexmark
FUSER THERMISTOR (NPR) LEXMARK S/T612-616
Lexmark
FUSER THERMISTOR (NPR) LEXMARK T62x
Lexmark
FUSER THERMISTOR OPTRA S/T
Lexmark
FUSER THERMISTOR T420
Lexmark
FUSER THERMISTOR T630
Lexmark
FUSER THERMISTOR T640 (CLT)
Lexmark
FUSER THERMISTOR,THERMAL FUSE COVER OPTRA T
Lexmark
FUSER THERMISTOR,THERMAL FUSE COVER OPTRA T520
Lexmark
FUSER THERMISTOR,THERMAL FUSE COVER OPTRA T620/622
Lexmark
FUSER THERMISTOR,THERMAL FUSE COVER OPTRA T630
Lexmark
FUSER THERMISTOR,THERMAL FUSE COVER OPTRA T64x
Lexmark
FUSER THERMISTOR,THERMAL FUSE COVER T650
Lexmark
FUSER WANDS OPTRA S/T520-T634 LEXMARK (CLT)
Lexmark
FUSER WANDS T64x/T65x LEXMARK (CLT)
Lexmark
FUSER WICK COVER OPTRA S LEXMARK
Lexmark
FUSER WICK COVER T LEXMARK
Lexmark
FUSER WIPER CAVITY COVER T64x/X64x
Lexmark
FUSER WIPER CAVITY COVER T65x (CLT)
Lexmark
FUSER WIPER COVER ASSEMBLY T64x (CLT)
Lexmark
FUSER WIPER OIL, BLACK HOUSING T65x
Lexmark
FUSER WIPER WAX, GREY HOUSING T64x/X64x/X65x
Lexmark
GEAR ASSEMBLY WITH MOTOR OPTRA T610/612 LEXMARK (REFURB)
Lexmark
GEAR BEVEL DRIVE OPTRA S/T LEXMARK
Lexmark
GEAR CAM (MP) T650/X650
Lexmark
GEAR FEED ROLL OPTRA S
Lexmark
GREASE NYGEL 744 PACKET
Lexmark
HARD DRIVE ASSEMBLY WITH BOARD LEXMARK X65x
Lexmark
HINGE LEFT OPERATOR PANEL WITH INTERLOCK T65x
Lexmark
HINGE RIGHT OPERATOR PANEL T65x
Lexmark
HINGE UPPER FRONT T630
Lexmark
INTERCONNECT BOARD ASSEMBLY T63x (REFURB)
Lexmark
LAMP HOLDER ASSY, LEFT
Lexmark
LATCH UPPER COVER S1250/1650 (REFURB)
Lexmark
LATCH UPPER COVER T610 (REFURB)
Lexmark
LEVEL SENSOR STANDARD BIN T64x
Lexmark
LINK GEAR RELEASE OPTRA S/T610 LEXMARK
Lexmark
MAIN BOARD OPTRA S 1250/1620
Lexmark
MAIN BOARD OPTRA S 1650/2420 LEXMARK (REFURB)
Lexmark
MAIN BOARD OPTRA S 2450 LEXMARK (REFURB)
Lexmark
MAIN BOARD OPTRA S1855 LEXMARK (REFURB)
Lexmark
MAIN BOARD OPTRA T610N LEXMARK (REFURB)
Lexmark
MAIN BOARD OPTRA T614N/616N LEXMARK
Lexmark
MAIN BOARD OPTRA T620N LEXMARK (REFURB)
Lexmark
MAIN BOARD T522N LEXMARK
Lexmark
MAIN BOARD T630 NO NETWORK LEXMARK (REFURB)
Lexmark
MAIN BOARD T632N LEXMARK
Lexmark
MAIN BOARD T640N/DTN/DN/TN LEXMARK
Lexmark
MAIN BOARD T642N LEXMARK
Lexmark
MAIN BOARD T644N LEXMARK
Lexmark
MAIN BOARD T650N LEXMARK (NEW ON EXCHANGE)
Lexmark
MAIN BOARD T652N LEXMARK (NEW ON EXCHANGE)
Lexmark
MAIN BOARD T654N LEXMARK (OEM)
Lexmark
MAIN BOARD X642E LEXMARK (OEM)
Lexmark
MAIN DRIVE TRAIN ASSEMBLY WITH MOTOR T634
Lexmark
ROLLER TRANSFER OPTRA T520 - 622 (CLT)
Lexmark
ROLLER TRANSFER OPTRA T520 - 622 (OEM)
Lexmark
ROLLER TRANSFER S/T520-640 (CLT)
Lexmark
ROLLER TRANSFER T420 (CLT)
Lexmark
ROLLER TRANSFER T420 (OEM)
Lexmark
ROLLER TRANSFER T430 (CLT)
Lexmark
ROLLER TRANSFER T430 (OEM)
Lexmark
ROLLER TRANSFER T64x (OEM)
Lexmark
ROLLER TRANSFER T65x/X65x (CLT)
Lexmark
ROLLER TRANSFER T65x/X65x (OEM)
Lexmark
SCANNER ASSEMBLY 2420/2450/2455 OPTRA S (REFURB)
Lexmark
SCANNER ASSEMBLY OPTRA S 1250/1620/1650
Lexmark
SCANNER ASSEMBLY OPTRA S1855
Lexmark
SCANNER ASSEMBLY OPTRA T520/522
Lexmark
SCANNER ASSEMBLY OPTRA T614 (REFURB)
Lexmark
SCANNER ASSEMBLY OPTRA T630 (REFURB)
Lexmark
SCANNER ASSEMBLY OPTRA T632 (REFURB)
Lexmark
SCANNER ASSEMBLY T610
Lexmark
SCANNER ASSEMBLY T64x (REFURB)
Lexmark
SCANNER ASSEMBLY T650
Lexmark
SCANNER ASSEMBLY T650 (NEW ON EXCHANGE)
Lexmark
MEDIA OUT ACTUATOR (250 SH) T65x/X65x
Lexmark
MEDIA OUT ACTUATOR (550 SH) T642/644
Lexmark
MEDIA OUT ACTUATOR (550 SH) T652/654
Lexmark
MOTOR REDRIVE ASSEMBLY T652/654/656 (REFURB)
Lexmark
OPTIONAL TRAY PCB OPTRA S2455
Lexmark
OUTPUT PAPER LEVEL FLAG T64x
Lexmark
OUTPUT STACKER OPTRA T LEXMARK
Lexmark
OUTPUT STACKER T64x LEXMARK
Lexmark
PAPER FEED ALIGNMENT ASSEMBLY T610-630 (REFURB)
Lexmark
PAPER FEED ALIGNMENT ASSEMBLY T64x/X64x (REFURB)
Lexmark
PAPER OUT ARM (250 SHEET) LEXMARK T64x
Lexmark
PAPER OUT FLAG (500 SH) T630
Lexmark
PAPER OUT FLAG OPTRA S/1250/1650/2420/T610-634 LEXMARK
Lexmark
PAPER OUTPUT ARM, 000/010 T522/T630 (250 SHEET)
Lexmark
PAPER OUTPUT ARM, 200/210/400/410 T630 (500 SHEET)
Lexmark
PAPER OUTPUT SENSOR ARM (500 SHEET) OPTRA T52x-63x
Lexmark
PAPER OUTPUT SENSOR ARM (500 SHEET) T64x
Lexmark
PAPER PICK ARM ASSEMBLY (250 SHEET) T650/X650
Lexmark
PAPER PICKUP ARM ASSEMBLY (500 SHEET) OPTRA T620/622
Lexmark
PAPER PICKUP ASSEMBLY (2000 SHEET) T640
Lexmark
PAPER PICKUP ASSEMBLY (250 SH. TRAY) T630
Lexmark
PAPER PICKUP ASSEMBLY (250 SHEET) T640 (REFURB)
Lexmark
PAPER PICKUP ASSEMBLY (250 SHEET) T650
Lexmark
PAPER PICKUP ASSEMBLY (500 SH. TRAY) T632/634
Lexmark
PAPER PICKUP ASSEMBLY (500 SHEET) T/642/644/X646e (OEM)
Lexmark
PAPER PICKUP ASSEMBLY (500 SHEET) T652-656 (OEM)
Lexmark
PAPER PICKUP ASSEMBLY (MP) T64x/X64x
Lexmark
PAPER PICKUP ASSEMBLY (OPTIONAL 500 SH. DRAWER) T65x/X65x
Lexmark
PAPER PICKUP ASSEMBLY (OPTIONAL 500 SHEET) T64x
Lexmark
PAPER PICKUP ASSEMBLY 250SH TRAY OPTRA S/T
Lexmark
PAPER SENSOR BOARD ASSEMBLY T63x (REFURB)
Lexmark
PAPER SIZE PCB BOARD (OPTIONAL 500SH) T64x (REFURB)
Lexmark
PAPER SIZE PCB BOARD ASSEMBLY (TRAY 2) OPTRA S/T LEXMARK
Lexmark
PAPER SUPPORT T63x
Lexmark
PAPER SUPPORT T64x
Lexmark
PAPER TRAY & DRAWER (2000 SHEET) T65x (OEM)
Lexmark
PAPER TRAY & DRAWER (250 SH) OPTRA T65x
Lexmark
PAPER TRAY & DRAWER (250 SH. UNIVERSAL) OPTRA T64x (REFURB)
Lexmark
PAPER TRAY & DRAWER (500 SH. UNIVERSAL) OPTRA T610-634 (REFURB)
Lexmark
PAPER TRAY & DRAWER (500 SH. UNIVERSAL) OPTRA T64x (REFURB)
Lexmark
PAPER TRAY & DRAWER (500 SH. UNIVERSAL) T65x (REFURB)
Lexmark
PAPER TRAY & DRAWER (SPECIALTY) C734
Lexmark
PAPER TRAY (250 SHEET ADJUSTABLE) OPTRA T610 - 634 (REFURB)
Lexmark
PAPER TRAY (250 SHEET ADJUSTABLE) OPTRA T64x
Lexmark
PAPER TRAY (500 SHEET) OPTRA T (ALL OF THEM) (REFURB)
Lexmark
PAPER TRAY (MP) COVER FRONT T52x/61x/62x/63x (OEM)
Lexmark
PAPER TRAY (MP) COVER FRONT T52x/61x/62x/63x (REFURB)
Lexmark
PAPER TRAY (MP) COVER FRONT T64x
Lexmark
PAPER TRAY (MP) COVER FRONT T650 (REFURB)
Lexmark
PAPER TRAY (MP) COVER FRONT T654/T656
Lexmark
PAPER TRAY (REFURB) 500 SHEET T644 LEXMARK
Lexmark
PAPER TRAY (UNIVERSAL) 250 SHEET OPTRA T610-630 LEXMARK
Lexmark
PAPER TRAY (UNIVERSAL) 250 SHEET OPTRA T610-630 LEXMARK (REFURB)
Lexmark
PAPER TRAY (UNIVERSAL) 250 SHEET T650 LEXMARK (REFURB)
Lexmark
PAPER TRAY (UNIVERSAL) 500 SHEET OPTRA S LEXMARK (REFURB)
Lexmark
PAPER TRAY (UNIVERSAL) 500 SHEET T LEXMARK
Lexmark
PAPER TRAY ARM BIAS OPTRA S/T610/T640 LEXMARK
Lexmark
PAPER TRAY ASSEMBLY (250 SHEET) T650/X650
Lexmark
PAPER TRAY ASSEMBLY (250 SHEET) T65x
Lexmark
PAPER TRAY ASSEMBLY (550 SHEET) T65x/X651/52/54/56
Lexmark
PAPER TRAY BACK RESTRAINT (250 SH) T640
Lexmark
PAPER TRAY PCB BOARD (OPTIONAL TRAY) OPTRA S/T (REFURB)
Lexmark
PAPERFEED ALIGNMENT ASSEMBLY T630 (REFURB)
Lexmark
PARALLEL 1284-B INTERFACE CARD T63x/T64x/C524/C534/C77X
Lexmark
PARTS PACKET OPTRA S
Lexmark
POWER SUPPLY (HV) OPTRA S (ALL) (REFURB)
Lexmark
POWER SUPPLY (HV) OPTRA T52x
Lexmark
POWER SUPPLY (HV) T610 (REFURB)
Lexmark
POWER SUPPLY (HV) T63x (REFURB)
Lexmark
POWER SUPPLY (HV) T64x/X64x (REFURB)
Lexmark
POWER SUPPLY (HV) T65x/65x (OEM)
Lexmark
POWER SUPPLY (LV) OPTRA S 1250/55 LEXMARK (REFURB)
Lexmark
POWER SUPPLY (LV) OPTRA S16xx/1855/T610 LEXMARK (REFURB)
Lexmark
POWER SUPPLY (LV) OPTRA S24xx/3455/T616 LEXMARK (REFURB)
Lexmark
POWER SUPPLY (LV) T520/522 LEXMARK (REFURB)
Lexmark
POWER SUPPLY (LV) T620 LEXMARK
Lexmark
POWER SUPPLY (LV) T630 LEXMARK (OEM)
Lexmark
POWER SUPPLY (LV) T640 (REFURB)
Lexmark
POWER SUPPLY (LV) T642/644 (OEM)
Lexmark
POWER SUPPLY (LV) T65x (OEM ON EXCHANGE)
Lexmark
POWER SUPPLY (LV) T65x (OEM)
Lexmark
POWER SUPPLY (LV) X64x LEXMARK (OEM)
Lexmark
REAR LOWER COVER ASSEMBLY T654/656
Lexmark
REDRIVE ASSEMBLY (250 SHEET) T640
Lexmark
REDRIVE ASSEMBLY (250 SHEET) T650
Lexmark
REDRIVE ASSEMBLY (500 SHEET) T642/644
Lexmark
REDRIVE ASSEMBLY (500 SHEET) T652
Lexmark
REDRIVE ASSEMBLY (500 SHEET) T654/656/X65x
Lexmark
REDRIVE ASSEMBLY T520/630
Lexmark
REDRIVE ASSEMBLY T610 (REFURB)
Lexmark
REDRIVE ASSEMBLY T612
Lexmark
REDRIVE ASSEMBLY T614/616/620 (REFURB)
Lexmark
REDRIVE ASSEMBLY T632/634
Lexmark
REDRIVE CAP COVER T64x
Lexmark
REDRIVE CAP T610 (REFURB)
Lexmark
REDRIVE DOOR ASSEMBLY (500 SHEET) T642/644 (REFURB)
Lexmark
ROLLER ASSEMBLY DRIVE 500 DUAL OPTRA S/T
Lexmark
ROLLER ASSEMBLY MFP LUBED T430
Lexmark
ROLLER CHARGE (OEM) T65x/X65x