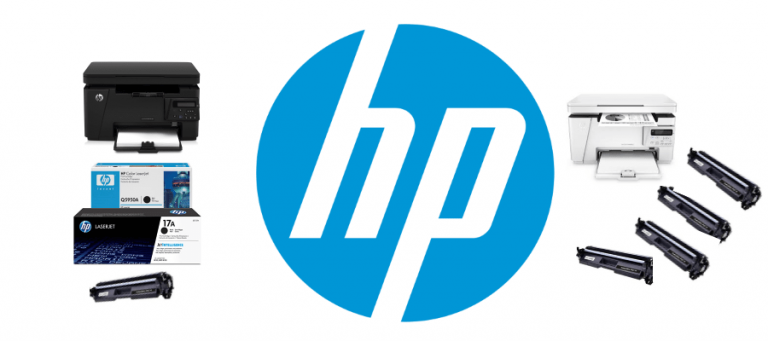 Authorized HP Off Warranty Repair Services, Printer Parts & Toner Cartridges Supplier
CLT's expert technicians are very knowledgeable of HP printers and have repaired or serviced our share of HP printers. We have a large inventory of Hewlett Packard printer parts and toner in stock!
Printer Parts [951]
Toners [73]
Fuser Assemblies [108]
Maintenance Kits [60]
If you don't see the part or toner below call GTA: (416)789-9337 or toll free: 1-800-258-2188 for instant quotes and availability!
Get Quotes on HP Printer Parts & Toner Cartridges
HP
FUSER ASSEMBLY HP1500/2500 COLOR
HP
FUSER ASSEMBLY HP1500/2500 COLOR (OEM)
HP
FUSER ASSEMBLY HP1600/2600 COLOR
HP
FUSER ASSEMBLY HP1600/2600 COLOR (OEM)
HP
FUSER ASSEMBLY HP2550 COLOR
HP
FUSER ASSEMBLY HP2550 COLOR (REFURB PURCHASE)
HP
FUSER ASSEMBLY HP2605 COLOR (DUPLEX ONLY)
HP
FUSER ASSEMBLY HP2820/2840 COLOR
HP
FUSER ASSEMBLY HP2820/2840 COLOR (OEM)
HP
FUSER ASSEMBLY HP3000/CP3505/3600/3800 COLOR
HP
FUSER ASSEMBLY HP3000/CP3505/3600/3800 COLOR (NEW ON EXCHANGE)
HP
FUSER ASSEMBLY HP3000/CP3505/3600/3800 COLOR (OEM)
HP
FUSER ASSEMBLY HP35xx/3700 COLOR (REFURB)
HP
FUSER ASSEMBLY HP4005/4700/4730 COLOR (OEM)
HP
FUSER ASSEMBLY HP4005/4700/4730 COLOR (REFURB)
HP
FUSER ASSEMBLY HP4500/4550 COLOR (REFURB)
HP
FUSER ASSEMBLY HP4600 COLOR (OEM)
HP
FUSER ASSEMBLY HP90xx (OEM)
HP
FUSER ASSEMBLY HP90xx (REFURB) PURCHASE
HP
FUSER ASSEMBLY HP5000 (OEM)
HP
FUSER ASSEMBLY HP5100 (OEM)
HP
FUSER ASSEMBLY HP5200 (NEW ON EXCHANGE)
HP
FUSER ASSEMBLY HP4600 COLOR (REFURB)
HP
FUSER ASSEMBLY HP4650 COLOR (OEM)
HP
FUSER ASSEMBLY HP5225 COLOR
HP
FUSER ASSEMBLY HP5500 COLOR (OEM)
HP
FUSER ASSEMBLY HP5525 COLOR
HP
FUSER ASSEMBLY HP5550 COLOR (OEM)
HP
FUSER ASSEMBLY HP6015/6040 COLOR (OEM)
HP
FUSER ASSEMBLY HP6015/6040 COLOR (OEM) (220V)
HP
FUSER ASSEMBLY HP8500 COLOR
HP
FUSER ASSEMBLY HP9500 COLOR (OEM)
HP
FUSER ASSEMBLY HP CP1025/M175/M275 (REFURB)
HP
FUSER ASSEMBLY HP CM1015 COLOR (OEM)
HP
FUSER ASSEMBLY HP CM3530/CP3525/M500 COLOR (OEM)
HP
FUSER ASSEMBLY HP LASERJET P2015/M2727NF(OEM ON EXCHANGE)
HP
FUSER ASSEMBLY HP LASERJET P3005/M3027/M3035
HP
FUSER ASSEMBLY HP LASERJET P3005/M3027/M3035 (OEM ON EXCHANGE)
HP
FUSER ASSEMBLY HP LASERJET P3015
HP
FUSER ASSEMBLY HP LASERJET P3015 (NEW ON EXCHANGE)
HP
FUSER ASSEMBLY HP LASERJET P3015 (OEM)
HP
FUSER ASSEMBLY HP 4200 (OEM)
HP
FUSER ASSEMBLY HP 4250/4350
HP
FUSER ASSEMBLY HP 4250/4350 (OEM ON EXCHANGE)
HP
FUSER ASSEMBLY HP 4250/4350 (OEM)
HP
FUSER ASSEMBLY HP 4345 (OEM)
HP
FUSER BUSHING LEFT (PRESSURE ROLLER) (CLT) HP4200/4300
HP
FUSER BUSHING RIGHT (PRESSURE ROLLER) (CLT) HP4200/4300
HP
FUSER ENTRANCE GUIDE HP 4345 (REFURB)
HP
FUSER FILM ASSEMBLY (OEM) HP4200
HP
FUSER FILM SLEEVE ROLLER HP4200 (CLT)
HP
FUSER FILM SLEEVE ROLLER HP4200 (OEM)
HP
FUSER FILM SLEEVE ROLLER HP4250/43xx (CLT)
HP
FUSER FILM SLEEVE ROLLER HP4250/43xx (OEM)
HP
FUSER FIXING CABLE RIGHT GUIDE (CLT) HP42xx/43xx
HP
FUSER GEAR (15T/41T) (CLT) HP4200/4300
HP
FUSER GEAR (18T) (CLT) HP42xx/43xx
HP
FUSER GEAR (27T) (CLT) HP4200/4300
HP
FUSER GEAR (27T) (CLT) HP4250/4350
HP
FUSER GEAR (40T) (CLT) HP4200/4300
HP
FUSER GEAR (40T) (CLT) HP4250/4350
HP
FUSER GEAR SET INCLUDES 27T,15T/41T, 40T, 18T HP42xx/43xx (CLT)
HP
FUSER GEAR/KNOB (14T) (CLT) HP4200/4300
HP
FUSER GUIDE DELVERY ASSEMBLY HP4200/4300
HP
FUSER GUIDE ENTRANCE LOWER (CLT) HP42xx/4350
HP
FUSER GUIDE ENTRANCE UPPER (CLT) HP4200/4300
HP
FUSER GUIDE ENTRANCE UPPER (CLT) HP4250/4350
HP
FUSER HEATER ELEMENTS HP4250
HP
FUSER LEVER LEFT HP4200/4300
HP
FUSER LEVER RIGHT HP4200/4300
HP
FUSER ROLLER PRESSURE (CLT) HP42xx/43xx
HP
FUSER ASSEMBLY HP LASERJET P4014/4015/4515
HP
FUSER ASSEMBLY HP LASERJET P4014/4015/4515 (NEW ON EXCHANGE)
HP
FUSER ASSEMBLY HP LASERJET P4014/4015/4515 (OEM)
HP
FUSER ASSEMBLY HP CP1312/1415/1518 COLOR (OEM)
HP
FUSER ASSEMBLY HP CP2025/CM2320 COLOR
HP
FUSER ASSEMBLY HP CP2025/CM2320 COLOR (OEM)
HP
FUSER ASSEMBLY HP CP4025/CP4525N COLOR (OEM)
HP
FUSER ASSEMBLY HP CP4025/CP4525N COLOUR
HP
FUSER ASSEMBLY HP M375/M475 COLOR (OEM)
HP
FUSER ASSEMBLY HP M451 COLOR (OEM)
HP
FUSER ASSEMBLY HP M553 (OEM)
HP
FUSER ASSEMBLY HP PRO M277 (REFURB)
HP
FUSER ASSEMBLY HP M1522
HP
FUSER ASSEMBLY HP M5025/5035
HP
FUSER ASSEMBLY HP M506DN/M527 (OEM)
HP
FUSER ASSEMBLY HP M521/525DN (OEM)
HP
FUSER ASSEMBLY HP M607/608/609/631/632 (OEM)
HP
FUSER ASSEMBLY HP M775 (OEM)
HP
FUSER ASSEMBLY M400 (OEM ON EXCHANGE)
HP
FUSER ASSEMBLY M402/426
HP
FUSER ASSEMBLY M601/602/603
HP
FUSER ASSEMBLY M604/605/606
HP
FUSER ASSEMBLY HP LASERJET P3005/M3027/M3035 (OEM)
HP
FUSER ASSEMBLY HP LASERJET HP2035/P2055
HP
FUSER ASSEMBLY HP LASERJET HP2035/P2055 (NEW ON EXCHANGE)
HP
FUSER ASSEMBLY HP LASERJET P2015/M2727NF
HP
MAINTENANCE KIT 90xx (EXCHANGE-TPR)
HP
MAINTENANCE KIT 90xx (OEM ON EXCHANGE)
HP
MAINTENANCE KIT HP 5000
HP
MAINTENANCE KIT HP 5100
HP
MAINTENANCE KIT HP 5200
HP
MAINTENANCE KIT HP 5200 (NEW ON EXCHANGE)
HP
MAINTENANCE KIT HP 5200 (OEM-CLT)
HP
MAINTENANCE KIT 90xx (OEM) - 9 FEED/SEPARATION ROLLERS - 1 TRANSFER ROLLER
HP
MAINTENANCE KIT HP 4300 (EXCHANGE-TPR)
HP
MAINTENANCE KIT HP 4300 (OEM CLT)
HP
MAINTENANCE KIT HP 4300 (OEM)
HP
MAINTENANCE KIT HP 4345
HP
MAINTENANCE KIT HP 4345 (EXCHANGE-TPR)
HP
MAINTENANCE KIT HP 4345 (OEM ON EXCHANGE)
HP
MAINTENANCE KIT HP 4345 (OEM)
HP
MAINTENANCE KIT HP LASERJET M630 (OEM)
HP
MAINTENANCE KIT HP 4345 (OEM-CLT)
HP
MAINTENANCE KIT M402/426
HP
MAINTENANCE KIT M4555 (OEM)
HP
MAINTENANCE KIT M5035 (NEW ON EXCHANGE)
HP
MAINTENANCE KIT M5035 (OEM)
HP
MAINTENANCE KIT M506/527
HP
MAINTENANCE KIT M601/602/603
HP
MAINTENANCE KIT M601/602/603 (OEM ON EXCHANGE)
HP
MAINTENANCE KIT M601/602/603 (OEM) - 10 FEED/SEPARATION ROLLERS RM1-0037 - 1 TRANSFER ROLLER RM1-8491 - 1 FUSER RM1-8395
HP
MAINTENANCE KIT M604/605/606
HP
MAINTENANCE KIT M604/605/606 (OEM ON EXCHANGE)
HP
MOTOR (TONER CARTRIDGE) HP4300 (REFURB)
HP
MAINTENANCE KIT (ADF) DOCUMENT FEEDER HP4345/4730 MFP (COMPATIBLE)
HP
MAINTENANCE KIT HP 4200
HP
MAINTENANCE KIT HP 4200 (EXCHANGE-TPR)
HP
MAINTENANCE KIT HP 4200 (OEM CLT)
HP
MAINTENANCE KIT HP 4200 (OEM)
HP
MAINTENANCE KIT HP M806/M830Z
HP
MAINTENANCE KIT HP 4250/4350
HP
MAINTENANCE KIT HP 4250/4350 (EXCHANGE-TPR)
HP
MAINTENANCE KIT HP 4250/4350 (OEM ON EXCHANGE)
HP
MAINTENANCE KIT HP 4250/4350 (OEM)
HP
MAINTENANCE KIT HP 4250/4350 (OEM-CLT)
HP
MAINTENANCE KIT HP 4300
HP
MAINTENANCE KIT HP LASERJET P3005
HP
MAINTENANCE KIT HP LASERJET P3005 (OEM-CLT ON EXCHANGE)
HP
MAINTENANCE KIT HP LASERJET P3005 (OEM-CLT)
HP
MAINTENANCE KIT HP P2015/M2727
HP
MAINTENANCE KIT HP P2035/2055
HP
MAINTENANCE KIT HP P2035/2055 (OEM ON EXCHANGE)
HP
MAINTENANCE KIT HP P2035/2055 (REFURB) 1-FUSER ASSEMBLY RM1-6405 1-SEPARATION PAD TRAY 2 RM1-6397 1-ROLLER PICKUP TRAY 2 RM1-6414 1-SEPARATION PAD TRAY 1 RL1-2115 1-ROLLER PICKUP TRAY 1(MP) RL1-2120
HP
MAINTENANCE KIT HP P3015
HP
MAINTENANCE KIT HP P3015 (NEW ON EXCHANGE)
HP
MAINTENANCE KIT HP P3015 (OEM)
HP
MAINTENANCE KIT HP P4014/4015/4515
HP
MAINTENANCE KIT HP P4014/4015/4515 (EXCHANGE-TPR)
HP
MAINTENANCE KIT HP P4014/4015/4515 (NEW ON EXCHANGE)
HP
MAINTENANCE KIT HP P4014/4015/4515 (OEM)
HP
MAINTENANCE KIT HP P4014/4015/4515 (OEM) (220V)
HP
MYLAR REPLACEMENT KIT (ADF) HP 4345MFP
HP
PAPER FEED ASSEMBLY HP42xx/43xx
HP
PAPER FEED BELT ASSEMBLY HP4200/4250/4300/4350/4345
HP
PAPER FEED FLAG HP 42xx/43xx
HP
PAPER FEED FLAG SPRING HP42xx/43xx
HP
PAPER PICKUP ARM HP4200
HP
PAPER PICKUP ASSEMBLY (TRAY 1) HP4200/4300 (ONLY) (REFURB)
HP
PAPER PICKUP ASSEMBLY (TRAY 1) HP42xx/43xx (REFURB)
HP
PAPER PICKUP ASSEMBLY TRAY 1 HP 4345 (REFURB)
HP
PAPER SENSING GUIDE WITH PS101 SENSOR HP4345
HP
PAPER SIZE SENSOR HP4200/4300
HP
PAPER TRAY (MP) HP4200/4300/4250/4350 (REFURB)
HP
PAPER TRAY 1500 SHEET FEEDER HP42xx/43xx (REFURB)
HP
PAPER TRAY AND DRAWER HP4345 (REFURB)
HP
PAPER TRAY SPRING (500 SHEET) HP42xx/43xx
HP
PAPER TRAY UNIVERSAL (500 SHEET) HP42xx/43xx
HP
PAPER TRAY UNIVERSAL (500 SHEET) WITH DRAWER HP42xx/43xx (REFURB)
HP
PAPER TRAY UNIVERSAL TRAY 2,3,4 AND 5 (500 SHEET) HP4345 (REFURB)
HP
PICKUP ROLLER ASSEMBLY (ADF) HP 4345 MPF
HP
POWER SUPPLY ASSEMBLY HP4300 (OEM) (REFURB)
HP
POWER SUPPLY HP4200 (REFURB)
HP
POWER SUPPLY HP4250/4350 (REFURB)
HP
POWER SUPPLY HP4345 (REFURB)
HP
REGISTRATION ASSEMBLY HP4200/4300 (REFURB)
HP
REGISTRATION ASSEMBLY HP42xx/43xx (REFURB)
HP
REVERSE ASSEMBLY HP4345 (REFURB)
HP
REVERSE SEPARATION GUIDE ASSEMBLY HP4345 (REFURB)
HP
ROLLER PAPER FEED/SEP (CLT) (TRAY2/1500 SH. TRAY) HP4200/4300 HP4200/4300/CL4700/P4015P4515/CP4005/CP3525
HP
ROLLER PAPER FEED/SEP (OEM) (TRAY2/1500 SH. TRAY) HP4200/4300/CL4700/P4015P4515/CP4005/CP3525
HP
ROLLER PAPER PICKUP (CLT) (TRAY2/1500) SHEET TRAY HP4200/4300/CL4700/P4015P4515/CP4005
HP
ROLLER PAPER PICKUP (OEM) (TRAY2/1500) SHEET TRAY HP4200/4300/CL4700/P4015P4515/CP4005
HP
ROLLER PAPER PICKUP (TRAY 1) HP4200/4300/CL4700/CP4005
HP
ROLLER PICKUP (MP) (CLT) HP42xx/43xx
HP
ROLLER TRANSFER (CLT) HP42xx/43xx/P4015P4515
HP
ROLLER TRANSFER (OEM) HP42xx/43xx/P4015/P4515
HP
SCANNER (FLATBED ASSEMBLY) HP4345 (REFURB)
HP
SCANNER ASSEMBLY HP4200 (REFURB)
HP
SCANNER ASSEMBLY HP4250/4350 (REFURB)
HP
SENSOR TONER CARTRIDGE HP4200
HP
SEPARATION PAD (ADF) HP4345 MFP
HP
SEPARATION PAD (TRAY 1) HP4200/4300
HP
SEPARATION PAD (TRAY 1) HP42xx/43xx (CLT)
HP
SOLINOID TRAY 1 HP4250/4350
HP
SOLINOID TRAY 2 (PAPER PICKUP) HP 42xx/43xx
HP
SPRING COMPRESSION HP4200
HP
SPRING TENSION (LIFTER DRIVE ASSEMBLY) HP 42xx/43xx
HP
SPRING TORSION HP42xx/43xx
HP
STACKER OUTPUT (500 SHEET) HP4250/4350 (REFURB)
HP
SWING PLATE ASSEMBLY (TRAY 1) HP4200/4300
HP
SWING PLATE ASSEMBLY (TRAY 2) HP42xx/43xx (CLT)
HP
SWING PLATE ASSEMBLY (TRAY 2) HP42xx/43xx (OEM)
HP
SWING PLATE GEAR (TRAY 2) HP42xx/43xx
HP
THERMISTOR (ENVIROMENTAL TEMP. DETECTION) HP4250/4350/4345
HP
TORQUE LIMITER (500 SHEET PICKUP ROLLER) HP42xx/43xx
HP
TRANSFER PAPER ASSEMBLY HP42xx/43xx (REFURB)
HP
BELT PAPER FEED (LARGE) HP5000
HP
BELT PAPER FEED (SMALL) HP5000
HP
BUSHING DELIVERY ROLLER LOWER RIGHT HP5000
HP
CABLE UPPER CONTACT HP5000
HP
CONTROL PANEL HP5000/5100 (REFURB)
HP
COUPLER (PICKUP ROLLER) (OPTIONAL CASSETTE) HP5000
HP
DC (PCA) CONTROLLER ASSEMBLY HP5000
HP
DELIVERY ROLLER LOWER HP5000
HP
DELIVERY ROLLER UPPER HP5000
HP
DUPLEX ASSEMBLY 5000 (REFURB)
HP
DUPLEX ASSEMBLY 5100 (REFURB)
HP
DUPLEX ASSEMBLY 5200 (REFURB)
HP
FACE DOWN DELIVERY ASSEMBLY HP 5200
HP
FAN ASSEMBLY 5000 (REFURB)
HP
FAN COOLING HP5200 (REFURB)
HP
FEED CONTROLLER PCB HP5000
HP
FORMATTER BAORD HP 5000 (REFURB)
HP
FORMATTER BAORD HP 5200N (REFURB)
HP
FORMATTER BOARD HP 5100 (REFURB)
HP
FUSER DRIVE GEAR 14T (ON MAIN DRIVE) HP 5000/5100
HP
FUSER DRIVE GEAR KIT (SET OF 4 GEARS) HP 5200
HP
FUSER FILM ASSEMBLY HP5000
HP
FUSER FILM SLEEVE ROLLER HP5000 (CLT)
HP
FUSER FILM SLEEVE ROLLER HP5000/5100/5200/M5025/35 (OEM)
HP
FUSER GEAR 21T (PRESSURE ROLLER) HP5000
HP
FUSER ROLLER PRESSURE HP5000 (CLT)
HP
GEAR 33/19 TOOTH HP 5200
HP
GEAR 37/16 TOOTH HP 5200
HP
GEAR 37/17 TOOTH HP 5200
HP
LEVER SENSOR MOUNT HP5000
HP
MAIN DRIVE ASSEMBLY HP5200 (REFURB)
HP
MAIN DRIVE GEAR ASSEMBLY HP 5100 (REFURB)
HP
MAIN GEAR ASSEMBLY HP5000 (REFURB)
HP
PAPER PICKUP ASSEMBLY (TRAY 2) HP5200
HP
PAPER PICKUP ASSEMBLY (TRAY 3) HP5200
HP
PAPER PICKUP SOLENOID HP5000
HP
PAPER TRAY (500 SHEET) HP 5200
HP
PAPER TRAY AND DRAWER (500 SHEET) HP 5200 (REFURB)
HP
PAPER TRAY PLATE LENGTH ADJUST HP5000
HP
PAPER TRAY UNIVERSAL (250 SHEET) HP5000/5100
HP
PAPER TRAY UNIVERSAL (500 SHEET) (REFURB) HP5000/5100
HP
PICKUP DRIVE ASSMEBLY HP5000
HP
POWER SUPPLY HIGH VOLTAGE HP 5200/M5035 (OEM)
HP
POWER SUPPLY HP5000 (REFURB)
HP
REGISTRATION ASSEMBLY HP5000
HP
REGISTRATION CLUTCH 5000
HP
ROLLER FEED SEPARATION TRAY 2/3 (OEM) HP5000/5100
HP
ROLLER FEED SEPARATION TRAY 3 (CLT) HP5000
HP
ROLLER MAINTENANCE KIT SET (CLT) RK5100
HP
ROLLER PAPER PICKUP ASS'Y (TRAY 1) HP5000
HP
ROLLER PICKUP (500 SHEET TRAY) (CLT) HP5000
HP
ROLLER PICKUP (500 SHEET TRAY) (OEM) HP5000
HP
ROLLER PICKUP (TRAY 1) HP5200/M5025
HP
ROLLER PICKUP ASSEMBLY TRAY 2 (OEM) HP5000
HP
ROLLER PICKUP TRAY 1 (CLT) HP5000
HP
ROLLER PICKUP TRAY 1 (OEM) HP5000/HP COLOR 9500
HP
ROLLER PICKUP TRAY 2 (CLT) HP5000
HP
ROLLER PICKUP TRAY 2 (OEM) HP5000/5100
HP
ROLLER TRANSFER HP5000/5100
HP
SCANNER ASSEMBLY HP5000 (OEM) (REFURB)
HP
SCANNER ASSEMBLY HP5100 (OEM)
HP
SCANNER ASSEMBLY HP5200 (REFURB)
HP
SENSOR FLAG (PAPER FLAG FOR FACE DOWN DELIVERY) HP5200
HP
SENSOR FLAG (TRAY FLAG FOR FACE DOWN DELIVERY) HP5200
HP
SENSOR PAPER TRAY HP5000
HP
SEPARATION PAD (SUB PAD) TRAY 1 HP5000/5100
HP
SEPARATION PAD TRAY 1 (CLT) HP5000
HP
SEPARATION PAD TRAY 1 (OEM) HP5000/5100
HP
SEPARATION PAD TRAY 2 HP5000
HP
SEPARATION PAD TRAY 2 HP5200/1320
HP
SEPARATION PAD WITH HOLDER (MP) HP5200/M5035
HP
SOLENOID PAPER PICKUP TRAY 2 HP 5100
HP
COMPACT FLASH MEMORY CARD 32MB (V08.106.1) HP9040/9050
HP
CONTROL BOARD (STACKER) HP 90xx
HP
CONTROL PANEL ASSEMBLY HP9000 (REFURB)
HP
CONTROL PANEL HP9050 MFP
HP
CONTROLLER BOARD 8 BIN STACKER HP 9050 (REFURB)
HP
CONTROLLER BOARD PCA 8 BIN MAILBOX HP90xx (REFURB)
HP
CONTROLLER PC BOARD ASSEMBLY HP9xxx (REFURB)
HP
COPY PROCESSOR BOARD (REFURB) HP 9040/9050
HP
DAMPER ASSEMBLY (SPRING LOADED SHOCKS) HP9000 (REFURB)
HP
DAMPER MOUNTS (SUPPORT FOR SPRING LOADED SHOCKS) HP9000 (REFURB)
HP
DC CONTROLLER ASSEMBLY HP 9040/9050 MFP (OEM)
HP
DC CONTROLLER ASSEMBLY HP 9040/9050 MFP (REFURB)
HP
DC CONTROLLER BOARD ASSEMBLY HP9000/9050
HP
DELIVERY (PAPER OUTPUT) ASSEMBLY HP90xx
HP
DELIVERY CROSS MEMBER ASSEMBLY HP90xx
HP
DELIVERY FACE UP ASSEMBLY HP9000
HP
DOOR LEFT ASSEMBLY HP9000 (REFURB)
HP
DRUM FEED ASSEMBLY (REFURB) HP90xx
HP
DUPLEX ASSEMBLY HP 90xx (REFURB)
HP
FAN ASSEMBLY (CONTROLLER BOARD) HP 9040/9050 MFP (REFURB)
HP
FAN TUBEAXAIL HP90xx (REFURB)
HP
FIRMWARE DIMM HP 9040/9050 MFP
HP
FORMATTER BOARD 9040/9050 MFP (REFURB)
HP
FORMATTER BOARD 9040/9050 N/DN (REFURB)
HP
FORMATTER BOARD HP 9000 MFP (REFURB)
HP
FORMATTER BOARD HP M9050 (REFURB)
HP
FUSER BEARING PRESSURE ROLLER (CLT) HP90xx
HP
FUSER BEARING TEFLON ROLLER (CLT) HP90xx
HP
FUSER BUSHING PRESSURE ROLLER HP9000 (CLT) (2/PACK)
HP
FUSER BUSHING TEFLON ROLLER (SET OF 2) HP9000
HP
FUSER DELIVERY DRIVE ASSEMBLY HP9040/9050 (REFURB)
HP
FUSER ROLLER PRESSURE (CLT) HP9000
HP
FUSER ROLLER PRESSURE (NPR) HP9000
HP
FUSER ROLLER TEFLON (CLT) HP9000
HP
FUSER ROLLER TEFLON (NPR) HP9000
HP
FUSER STEPPER MOTOR HP9000
HP
FUSER STEPPER MOTOR HP9040/9050
HP
HINGE FRONT INSIDE COVER ASSEMBLY HP9000
HP
HP 9000/9050 MFP FINISHER WITH STAPLER ACCESSORY
HP
MODEM FAX M3035/M5035/CM6040/4345/9040
HP
MODEM PCA (PIU) HP4345/9050 (REFURB)
HP
MODEM PCA FAX ACCESSORY(EXTERNAL) HP9000/4100 (REFURB)
HP
OFFSET MODULE POWER SUPPLY (STACKER) HP9050 (REFURB)
HP
PAPER INPUT TRAY ASSEMBLY (2000 SHEET) HP SERIES 90xx (REFURB)
HP
PAPER OUTPUT TRAY FACE UP HP SERIES 90xx (OEM)
HP
PAPER PATH MODULE (VERTICAL REGISTRATION) HP90xx
HP
PAPER PICKUP ASSEMBLY (2000 SH. TRAY) HP9xxx
HP
PAPER TRAY (500 SH) HP90xx (REFURB)
HP
PAPER TRAY 2000 SHEET (TRAY 4) HP9000
HP
POWER ADAPTER 8 BIN MAILBOX HP90xx (REFURB)
HP
POWER SUPPLY (3000 SHEET STACKER) HP9050
HP
POWER SUPPLY FOR TRAY 4 (REFURB)
HP
POWER SUPPLY HIGH VOLTAGE HP 9000
HP
POWER SUPPLY LOW VOLTAGE HP 90xx (REFURBS)
HP
REGISTRATION ASSEMBLY 90xx
HP
ROLLER FEED/SEPARATION (OEM) HP9000/ COLOR 55xx/9500
HP
ROLLER MAINTENANCE KIT SET (NPR) HP90xx
HP
ROLLER PICKUP (ADF) OEM HP 9050
HP
ROLLER PICKUP (MP) OEM HP9000
HP
ROLLER PICKUP (PIU) (OEM) HP9000/COLOR 55xx
HP
ROLLER SEPARATION (MP) OEM HP9000
HP
ROLLER TRANSFER (NPR) HP90xx
HP
ROLLER TRANSFER (OEM) HP90xx
HP
ROLLER TRANSFER ASSEMBLY (OEM) HP9000
HP
SCANNER ASSEMBLY HP 90xx/MFP9050 (REFURB)
HP
SENSOR FLAG MEDIA SURFACE HP 9050
HP
SEPARATION PAD (MP) OEM HP9000
HP
SPRING TORSION (BIN FULL FLAG) HP 9000
HP
TRAY 1 ASSEMBLY (OPTIONAL) HP 9000 (REFURB)
HP
ADF ASSEMBLY HP 2840 (REFURB)
HP
ADF ASSEMBLY HP CM1312NFI/CM2320 MFP (OEM)
HP
ADF ASSEMBLY KIT HP ENTERPRISE MFP M680Z
HP
ADF INPUT TRAY ASSEMBLY HP 2840/3055 (REFURB)
HP
ALIENATION KIT HP COLOR 46xx
HP
CABLE SCANNER (LONG) HP3800
HP
CABLE SCANNER (SCANNER TP DC CONTROLLER) HP3800
HP
CABLE SCANNER (SHORT) HP3800
HP
CAM RIGHT SIDE HP 3700/3800
HP
CAROUSEL DRIVE ASSEMBLY HP 4500 (REFURB)
HP
CAROUSEL ROTARY ASSEMBLY HP 2550/2840
HP
CARTRIDGE LOCK KIT HP3600/3800/CP3505
HP
CARTRIDGE LOCK LEVER HP3000N/3800
HP
CONTROL PANEL (REFURB) HP CM3530
HP
CONTROL PANEL 4500 (REFURB)
HP
CONTROL PANEL ASSEMBLY HP1500/2500 (REFURB)
HP
CONTROL PANEL ASSEMBLY HP47xx/CP4005 (REFURB)
HP
CONTROL PANEL HP3500/3550/3700 (REFURB)
HP
CONTROL PANEL HP3600/3800/CP3505 (REFURB)
HP
COPY PROCESSOR BOARD HP CM6040 (REFURB)
HP
COVER ADF ACCESS JAM HP CM6030 (OEM)
HP
COVER FRONT ASSEMBLY HP3000/3600/3800 (DUPLEX)
HP
COVER FRONT ASSEMBLY HP3000/3600/3800 (SIMPLEX)
HP
COVER FRONT HP 3700 (REFURB)
HP
COVER ITB DRAWER HP4500 (REFURB)
HP
COVER STACKER CM6040 (REFURB)
HP
COVER UPPER HP 3000/3600/3800 (REFURB)
HP
DAMPER GEAR HP CP6015/6040
HP
DC CONTROLLER BAORD HP1500/2500 (REFURB)
HP
DC CONTROLLER BAORD HP2605 (REFURB)
HP
DC CONTROLLER BOARD HP CM6040 (REFURB)
HP
DC CONTROLLER BOARD HP CP3525 (REFURB)
HP
DC CONTROLLER BOARD HP M375/M451/M475
HP
DC CONTROLLER BOARD HP3600/3800 (REFURB)
HP
DC CONTROLLER HP 8500/8550 (REFURB)
HP
DC CONTROLLER HP CP4025/4525/CM4540 (REFURB)
HP
DC CONTROLLER HP CP6015N PCB ASSEMBLY (REFURB)
HP
DC CONTROLLER HP4600 (REFURB)
HP
DC CONTROLLER HP4700 (REFURB)
HP
DC CONTROLLER PCB ASSEMBLY HP5550 (REFURB)
HP
DC CONTROLLER PCB BOARD HP4500 (REFURB)
HP
DELIVERY COVER ASSEMBLY HP8500 (REFURB)
HP
DELIVERY DRIVE ASSEMBLY HP8500 (REFURB)
HP
DENSITY DETECT ASSEMBLY HP CP4025/4525/CM6040 (REFURB)
HP
DEVELOPING PCB BOARD HP4500 (REFURB)
HP
DISENGAGING DRIVE ASSEMBLY HP47xx/CP4005 (REFURB)
HP
DOCUMENT FEED KIT HP M5035/CM6040
HP
DRIVE ASSEMBLY (DISENGAGING) HP5500
HP
DRIVE ASSEMBLY (IMAGE DRIVE) HP 3500 (REFURB)
HP
DRIVE ASSEMBLY (MAIN) HP2700/3000/3600/3800/CP3505 (REFURB)
HP
DRIVE ASSEMBLY MAIN HP4700
HP
DRIVE ASSEMBLY PICKUP (OPTIONAL 500SH TRAY) HP3500/3700
HP
DRIVE ASSEMBLY PICKUP (TRAY 1) HP3500/3700
HP
DRIVE DEVELOPER DISENGAGEMENT ASSEMBLY HP2700/3000/3600/3800CP3505 (REFURB)
HP
DRIVE DRUM ASSEMBLY HP5500 (REFURB)
HP
DRIVE MOTOR (CARTRIDGE) HP2700/3000/3600/3800CP3505 (REFURB)
HP
DRIVER PC BOARD HP2700/3000/3600/3800/CP3505 (REFURB)
HP
DRUM DRAWER (REFURB) HP4500/4550
HP
DUPLEX ASSEMBLY CP4005/4700 (REFURB)
HP
FACE DOWN DELIVERY ASSEMBLY HP4500
HP
FAN ASSEMBLY HP1500/25xx/28xx (REFURB)
HP
FAN CARTRIDGE HP46xx/55
HP
FAN COOLING (FM2) ASSEMBLY HP47xx/CP4005 (REFURB)
HP
FAN COOLING (FM4) HP COLOR 9500
HP
FAN COOLING HP2700/3000/3600/3800/CP3505 (REFURB)
HP
FAN FORMATTER (FAN 1) HP 46xx
HP
FAN FUSER ASSEMBLY HP47xx/CP4005 (REFURB)
HP
FAN LARGE HP4500 (REFURB)
HP
FAN SMALL HP4500 (REFURB)
HP
FEED ASSEMBLY (MP) TRAY HP P2605 COLOR
HP
FEEDER ASSEMBLY HP8500 (REFURB)
HP
FILTER (CHARCOAL) HP8500
HP
FILTER (FORMMATER FAN) HP 4600
HP
FILTER (UPPER LEFT) HP 4600
HP
FIRMWARE (FLASH) DIMM HP COLOR 3800N
HP
FIRMWARE DIMM HP COLOR 4600
HP
FIRMWARE DIMM HP COLOR 4650/5550
HP
FIRMWARE DIMM HP COLOR 4700
HP
FIRMWARE DIMM HP COLOR 5500 (REFURB)
HP
FIRMWARE DIMM HP COLOR 5550
HP
FORMATTER BOARD CM1017 MFP
HP
FORMATTER BOARD CP1215 (REFURB)
HP
FORMATTER BOARD CP2025 (REFURB)
HP
FORMATTER BOARD CP4005DN (REFURB)
HP
FORMATTER BOARD HP 2550 (OEM)
HP
FORMATTER BOARD HP 2605 (REFURB)
HP
FORMATTER BOARD HP 3600N (REFURB)
HP
FORMATTER BOARD HP 3800DN/DTN (REFURB)
HP
FORMATTER BOARD HP 3800N (REFURB)
HP
FORMATTER BOARD HP 4500 (REFURB)
HP
FORMATTER BOARD HP 4550 (REFURB)
HP
FORMATTER BOARD HP 5550 (REFURB)
HP
FORMATTER BOARD HP CM1312NFI (REFURB)
HP
FORMATTER BOARD HP CM6040
HP
FORMATTER BOARD HP CP3505D(OEM)
HP
FORMATTER BOARD HP2500 (REFURB)
HP
FORMATTER BOARD HP2840 (REFURB)
HP
FORMATTER BOARD HP4600/5500 (REFURB)
HP
FORMATTER BOARD HP4600/5500 DUPLEX (REFURB)
HP
FORMATTER BOARD HP4650 (REFURB)
HP
FORMATTER BOARD HP4700N (REFURB)
HP
FORMATTER BOARD HP4730 (REFURB)
HP
FRONT COVER ASSEMBLY HP55xx (REFURB)
HP
FRONT COVER ASSEMBLY TRAY 1 HP3505 (REFURB)
HP
FRONT DOOR ASSEMBLY HP 2320 (OEM)
HP
FUSER DRIVE ASSEMBLY (DUPLEX) HP CP4525DN
HP
FUSER DRIVE ASSEMBLY CP3525 (DUPLEX)
HP
FUSER DRIVE ASSEMBLY CP5525 (REFURB)
HP
FUSER DRIVE ASSEMBLY HP LASERJET 9500 (REFURB)
HP
FUSER DRIVE ASSEMBLY M551DN
HP
FUSER DRIVE GEAR ASSEMBLY HP2700/3000/3600/3800/CP3505 (REFURB)
HP
FUSER FILM SLEEVE ROLLER HP1500/2500
HP
FUSER FILM SLEEVE ROLLER HP1600/2600/2605 (OEM)
HP
FUSER FILM SLEEVE ROLLER HP3600/3800
HP
FUSER FILM SLEEVE ROLLER HP4700
HP
FUSER HEATER LAMP (LOWER) HP8500
HP
FUSER HEATER LAMP (UPPER) HP8500
HP
FUSER MOTOR ASSEMBLY HP2500
HP
FUSER ONE WAY GEAR HP CP6015/6040
HP
FUSER PAPER SENSOR FLAG HP5500
HP
FUSER ROLLER PRESSURE HP CP3525/4025/4525
HP
FUSER ROLLER PRESSURE HP2500
HP
FUSER ROLLER PRESSURE HP4600
HP
FUSER ROLLER PRESSURE HP8500
HP
FUSER ROLLER TEFLON HP8500
HP
GUIDE LEFT SIDE SWING ASSEMBLY HP 3700
HP
GUIDE UPPER ENTRANCE (STAPLER/STACKER) CM6040 (REFURB)
HP
HDD ENCRYPED 250GB KIT CM4540
HP
HDD ENCRYPTED 120GIG HP 5525
HP
HIGH VOLTAGE POWER SUPPLY (SUB) HP1500/25xx/28xx (REFURB)
HP
HIGH VOLTAGE POWER SUPPLY CP3505 (REFURB)
HP
HIGH VOLTAGE POWER SUPPLY HP1500/2500 COLOR (OEM)
HP
HIGH VOLTAGE POWER SUPPLY HP3500 (REFURB)
HP
HIGH VOLTAGE POWER SUPPLY HP4550 (REFURB)
HP
HIGH VOLTAGE POWER SUPPLY HP4600/4650 COLOR (OEM)
HP
HIGH VOLTAGE POWER SUPPLY HP4700 COLOR (REFURB)
HP
HIGH VOLTAGE TONER CONTACT ASSEMBLY HP3800
HP
HINGE TRAY LINK (LEFT) HP3600
HP
HINGE TRAY LINK (RIGHT) HP3600
HP
HP 4600 LOWER FRONT COVER ASSEMBLY (REFURB)
HP
HP COLOUR 3500 TRANSFER ROLLER ASSEMBLY
HP
HP COLOUR IMAGING TRANSFER KIT HP9500
HP
HP COLOUR LASER TRANSFER BELT HP5
HP
HP COLOUR LASER TRANSFER KIT 2605D (OEM)
HP
I/O BOARD MONARCH HP4500 (REFURB)
HP
I/O DAUGHTER BOARD HP4550 (REFURB)
HP
IMAGE ROLLER KIT HP6015/6040MFP COLOR (OEM)
HP
INTERMEDIATE LOWER FEED GUIDE ASSEMBLY
HP
INTERMEDIATE PPR TRANSPORT UNIT HP CM6040
HP
ITB DRAWER ASSEMBLY (MP TRAY) HP COLOR 45xx (REFURB)
HP
ITD GUIDE (METAL) HP8500
HP
LEFT CARTRIDGE GUIDE HP3000/3600/3800
HP
LEFT DRUM LOCK ARM HP3700
HP
LEFT PRESSURE SIDE GEAR ASSEMBLY HP 5500
HP
LEFT SIDE ETB HOLDER HP 3800
HP
LEFT SIDE HINGE MOUNT HP3800
HP
LEVER (ITB COUPLING) HP3500
HP
LEVER (RIGHT SIDE LOCK) HP3000N
HP
LEVER LOCK HP2700/3000/3600/3800/CP3505
HP
LEVER SLIDE LOCK HP3600/3800
HP
LIFTER DRIVE ASSEMBLY HP CP6015/CM6040 (REFURB)
HP
LIFTER DRIVE GEAR ASSEMBLY TRAY 2 HP55xx
HP
LOWER LEFT FRAME ASSEMBLY HP5500
HP
MAIN DRIVE ASSEMBLY CP5525
HP
MAIN DRIVE ASSEMBLY HP CM3530/CP3525 (REFURB)
HP
MAIN MOTOR HP 8550 (REFURB)
HP
MEDIA TRAY 2 COVER HP2550
HP
MEMORY BOARD PCA ASSEMBLY HP47xx/CP4005 (REFURB)
HP
MOTOR ASSEMBLY ROTARY HP1500/2500 COLOR (OEM)
HP
MOTOR CAROUSEL DRIVE (M3) HP4500 (REFURB)
HP
MOTOR CAROUSEL HP 8550 (REFURB)
HP
MOTOR DEVELOPER ALTERATION CP5525
HP
MOTOR DRUM ASSEMBLY HP3700
HP
MOTOR DRUM ASSEMBLY HP47xx/CP4005 (REFURB)
HP
MOTOR FUSER (DELIVERY ASSEMBLY) HP4700
HP
MOTOR FUSER DRIVE ASSEMBLY HP CP3525 (OEM)
HP
MOTOR FUSER DRIVE ASSEMBLY HP47xx/CP4005 (REFURB)
HP
MOTOR STEPPER ASSEMBLY HP47xx/CP4005 (REFURB)
HP
MOTOR STEPPER HP4500 (REFURB)
HP
MOTOR STEPPING (PM705) HP1500/25xx/28xx (REFURB)
HP
MOTOR TONER CARTRIDGE (M5) HP4500 (REFURB)
HP
MOTOR WASTE ASSEMBLY HP CP4025
HP
PAPER CASSETTE WITH DRAWER ASS'Y HP3000/3600/3800
HP
PAPER CASSETTE WITH DRAWER ASS'Y HP4500 (REFURB)
HP
PAPER CASSETTE WITH DRAWER ASS'Y HP4700 (OEM)
HP
PAPER DELIVERY FLAG HP COLOR 2700/3800/CP3505
HP
PAPER DELIVERY GUIDE ASSEMBLY HP 3000/3600/3800/CP3505
HP
PAPER EXIT TRAY 3505 (REFURB)
HP
PAPER FEED GUIDE ASSEMBLY HP MFP M375/451/475
HP
PAPER INPUT UNIT HP8500/8550
HP
PAPER MEDIA SENSOR ASSEMBLY HP35xx/3700
HP
PAPER PICKUP (MP/TRAY) ASSEMBLY HP3600/3800/CP3505
HP
PAPER PICKUP ASSEMBLY (OPTIONAL 500SH TRAY) CP3505
HP
PAPER PICKUP ASSEMBLY (TRAY 1) HP CP5225/5525
HP
PAPER PICKUP ASSEMBLY (TRAY 1) HP1500/25xx/2840
HP
PAPER PICKUP ASSEMBLY (TRAY 2) HP4600 (REFURB)
HP
PAPER PICKUP ASSEMBLY (TRAY 2) HP4650
HP
PAPER PICKUP ASSEMBLY (TRAY2/3) HP1500/25xx/2840
HP
PAPER PICKUP ASSEMBLY HP2700/3000
HP
PAPER PICKUP ASSEMBLY TRAY 1 CP2025/2320
HP
PAPER PICKUP ASSEMBLY TRAY 2 HP5500
HP
PAPER PICKUP ASSEMBLY TRAY 2 HP5550
HP
PAPER PICKUP ASSEMBLY TRAY 3/4 HP55xx
HP
PAPER PICKUP DRIVE GEAR ASSEMBLY HP2700/3000/3600/3800 /CP3505 (REFURB)
HP
PAPER PICKUP ROLLER AND PAD SET (TRAY 1/MP) CP2025/CM1312/2320
HP
PAPER PICKUP ROLLER AND PAD SET (TRAY 2) CP2025/CM1312/2320
HP
PAPER PICKUP/FEED ASSEMBLY HP35xx
HP
PAPER PICKUP/FEED ASSEMBLY HP37xx
HP
PAPER SIZE SENSING PCB HP4500
HP
PAPER TRAY #2 (500 SHEET) HP CP6040
HP
PAPER TRAY & DRAWER OPTIONAL HP3390/M2727 (REFURBISHED)
HP
PAPER TRAY (500 SHEET) ASSEMBLY HP3500/3700 (REFURB)
HP
PAPER TRAY (500 SHEET) HP CP5520/5525 (OEM)
HP
PAPER TRAY (MP) HP M451 (REFURB)
HP
PAPER TRAY (MP) HP4600 (WITH COVER) (REFURB)
HP
PAPER TRAY (MP) HP4700 (REFURB)
HP
PAPER TRAY (TRAY 2 250 SHEET) HP4500
HP
PAPER TRAY (TRAY 2) (500 SHEET) HP4700/CP4005 (REFURB)
HP
PAPER TRAY (TRAY 2) (HP M476 (REFURB)
HP
PAPER TRAY (TRAY 2) 250SH HP3000/3600/3800
HP
PAPER TRAY (TRAY 2/3 500 SHEET) HP4600 (REFURB)
HP
PAPER TRAY (TRAY 2/3 500 SHEET) HP4650 (REFURB)
HP
PAPER TRAY (TRAY 3,4,5 OR 6) (500 SHEET) HP4700/CP4005 (REFURB)
HP
PAPER TRAY 500 SHEET (TRAY 2) LC HP55xx
HP
PAPER TRAY 500 SHEET (TRAY 3) OPTIONAL LC HP55xx (REFURB)
HP
PAPER TRAY AND DRAWER (500 SH.) OPTIONAL LC HP55xx (REFURB)
HP
PAPER TRAY AND DRAWER (500 SHEET) CP2025 (REFURB)
HP
PAPER TRAY AND DRAWER (500 SHEET) PRO 400/M401
HP
PAPER TRAY ASSEMBLT (TRAY 2) HP M553
HP
PAPER TRAY ASSEMBLY (500 SH. W/ DRAWER) HP4600/4650 (REFURB)
HP
PAPER TRAY UNIVERSAL 250 SHEET HP3500/3700 (REFURB)
HP
PLATE ASSEMBLY DISENGAGING HP5500
HP
PLATE ASSEMBLY DRIVE RELEASE HP5500
HP
POWER SUPPLY (LV) HP4700/CP4005 COLOR (REFURB)
HP
POWER SUPPLY (LV) ASSEMBLY HP COLOR 55xx (REFURB)
HP
POWER SUPPLY (LV) HP CP3525 (REFURB) PURCHASE
HP
POWER SUPPLY (LV) HP CP4025/4525/CM4540 (REFURB)
HP
POWER SUPPLY (LV) HP M551 (REFURB) PURCHASE
HP
POWER SUPPLY (LV) HP2700/3000/3600/3800/CP3505 (REFURB)
HP
POWER SUPPLY ASSEMBLY HP8500 (REFURB)
HP
POWER SUPPLY FUSER ASSEMBLY HP CP6015/CM6040
HP
POWER SUPPLY HIGH VOLTAGE HP 5500 (REFURB)
HP
POWER SUPPLY LOW VOLTAGE HP CL1500/2500 (REFURB)
HP
POWER SUPPLY LOW VOLTAGE HP4600 (REFURB)
HP
REAR ACCESS COVER HP4500 (OEM)
HP
REAR ACCESS COVER HP4500 (REFURB)
HP
REAR COVER HP3500/3700 (REFURB)
HP
REGISTRATION FRAME ASSEMBLY HP8500 (REFURB)
HP
REGISTRATION ROLLER ASSEMBLY HP8500 (REFURB)
HP
REGISTRATION SENSOR ASSEMBLY M750/M755
HP
RELAY PC BOARD HP2700/3000/3600/3800/CP3505 (REFURB)
HP
REPLACEMENT FINISHER PLUG HP CP6040 (REFURB)
HP
RIGHT FRONT COVER HP4500N
HP
RIGHT SIDE PLATE REAR ASSEMBLY (FUSER MOTOR) HP2500
HP
ROLLER ADF KIT HP 500MFP (OEM)
HP
ROLLER ADF KIT HP M5035/5025MFP/6015/6040
HP
ROLLER ADF KIT HP PRO MFP477/426 (OEM)
HP
ROLLER ASSEMBLY UPPER TOP BIN HP1500/25xx
HP
ROLLER KIT (TRAY 2/3/4)HP CP6015/CM6040
HP
ROLLER KIT TRAY 2/3 HP CP3525/CM3530
HP
ROLLER OUTPUT DELIVERY HP2820/2840
HP
ROLLER PICKUP (CASSETTE) HP M551
HP
ROLLER PICKUP (MP/TRAY 1) HP CM/3530/CP4525
HP
ROLLER PICKUP (MP/TRAY 1) HP3800/3600
HP
ROLLER PICKUP (TRAY 1) HP CP5225
HP
ROLLER PICKUP (TRAY 1) HP M452DW
HP
ROLLER PICKUP (TRAY 1/MP) HP35xx/37xx
HP
ROLLER PICKUP (TRAY 2) HP CP5225
HP
ROLLER PICKUP (TRAY 2) HP M252/452/477
HP
ROLLER PICKUP (TRAY 2) HP4600/4650
HP
ROLLER PICKUP (TRAY 2/3/4) HP CP6015/CM6040
HP
ROLLER PICKUP (TRAY 3) 500SH TRAY HP2700/3000/3600/3800
HP
ROLLER PICKUP ASSEMBLY (6 ROLLERS ON SHAFT) HP5
HP
ROLLER PICKUP ASSEMBLY (ADF) HP 2840
HP
ROLLER PICKUP FEED TRAY 2/3 (CLT) HP4500
HP
ROLLER PICKUP HP 1600/2600/P2605 COLOR
HP
ROLLER PICKUP KIT (ADF) HP 2820/2840/3055/3390/3392/CM1312/CM2320/M1522M2727
HP
ROLLER PICKUP KIT (TRAY 2) HP3000/3600/3800/CP3505(250 SHEET)
HP
ROLLER PICKUP LARGE TRAY 1 HP4500
HP
ROLLER PICKUP TRAY 1/MP CP2025/CM2320
HP
ROLLER PICKUP TRAY 2 AND 3 HP35xx/37xx/5200
HP
ROLLER PICKUP TRAY 2 CP1215/2025/CM1312/1415/2320
HP
ROLLER PICKUP TRAY 2 HP CM3530/3525
HP
ROLLER SEPARATION (CASSETTE) HP M551
HP
ROLLER SEPARATION TRAY 2 CP2025/CM2320
HP
ROLLER SEPARATION TRAY 2 HP CM3530
HP
ROLLER SEPARATION TRAY 2 HP M252/452/477
HP
ROLLER SEPERATION (TRAY 2) HP CP5225
HP
ROLLER TRANSFER ASSEMBLY HP2550/2820/2840 COLOR (OEM)
HP
ROLLER TRANSFER SECONDARY HP CP1312 (OEM)
HP
ROLLER TRANSFER SECONDARY HP CP3525/CM3530
HP
ROLLER TRANSFER SECONDARY HP CP4525
HP
ROLLER TRANSFER SECONDARY HP5225 COLOR
HP
ROLLER TRAY 1/MP HPCP3525N
HP
ROLLER TRAY 2-5 HP CP3525N/CP4525/M4555/M630
HP
ROTARY ASSEMBLY - TONER CARTRIDGE CAROUSEL HP45xx (REFURB)
HP
SCANNER ASSEMBLY (ADF) HP 2840 (REFURB)
HP
SCANNER ASSEMBLY HP 2605 (REFURB)
HP
SCANNER ASSEMBLY HP CM2320 (REFURB)
HP
SCANNER ASSEMBLY HP COLOR1600
HP
SCANNER ASSEMBLY HP CP5525
HP
SCANNER ASSEMBLY HP1500/25xx/28xx (REFURB)
HP
SCANNER ASSEMBLY HP3600/3800/CP3505 (REFURB)
HP
SCANNER ASSEMBLY HP3700 (REFURB)
HP
SCANNER ASSEMBLY HP4500 (REFURB)
HP
SCANNER ASSEMBLY HP4600 (REFURB)
HP
SCANNER ASSEMBLY HP4700 (REFURB)
HP
SCANNER ASSEMBLY HP5500 (REFURB)
HP
SCANNER ASSEMBLY HP5500/5550
HP
SCANNER ASSEMBLY HP8500 (REFURB)
HP
SCANNER CONTROL BOARD HP 4345/M4345/4730 (REFURB)
HP
SCANNER CONTROL BOARD HP CM3530 COLOR (REFURB)
HP
SCANNER CONTROL BOARD HP ENTERPRISE MFP M680Z
HP
SCANNER CONTROLLER BOARD HP CM6040 (REFURB)
HP
SCANNER CONTROLLER ADF HPCM4540/4555 (REFURB)
HP
SENSOR ASSEMBLY (COLOR REGISTRATION DETECTION) HP5550
HP
SENSOR COLOR TONER HP 5500 (REFURB)
HP
SENSOR ENVIROMENTAL/HUMIDITY HP46xx
HP
SENSOR FLAG OUTPUT BIN HP CP3505DN/X
HP
SENSOR GUIDE ASSEMBLY HP CM6040
HP
SENSOR PCA (TRAY 2) HP3800
HP
SENSOR TONER HP3600/3800 (REFURB)
HP
SENSOR WASTE TONER HP 4500/4550
HP
SEPARATION PAD (LEFT SUB PAD) (MP) (OEM) 4500/50
HP
SEPARATION PAD (MP) (OEM) 4500/50
HP
SEPARATION PAD (MP/TRAY 1) HP CP5225
HP
SEPARATION PAD (MP/TRAY 1) HP M452DW
HP
SEPARATION PAD (MP/TRAY 1) HP3000/3600/3800
HP
SEPARATION PAD (MP/TRAY2) (OEM) 5500
HP
SEPARATION PAD (TRAY 1) HP25xx/2840
HP
SEPARATION PAD (TRAY 2) 250SH TRAY HP3600/3800/CP3505(250 SHEET)
HP
SEPARATION PAD (TRAY 2) HP25xx/2820/2300
HP
SEPARATION PAD (TRAY 3) 500SH TRAY HP2700/3000/3600/3800
HP
SEPARATION PAD HP 1600/2600/P2605 COLOR
HP
SEPARATION PAD MP TRAY AND TRAY 2 (OEM) 46xx/4700/CP4005
HP
SEPARATION PAD PLATE TRAY 2 (OEM) 4600
HP
SEPARATION PAD TRAY 1 (MP) (OEM) 8500
HP
SEPARATION PAD TRAY 1/MP CP2025/CM2320
HP
SEPARATION PAD TRAY 1/MP CP3525/CM3530/CP4525
HP
SHAFT BUSHING RETAINER HP 3500/3700
HP
SOLENOID (PICKUP ROLLER) (SL1) HP 5/5M
HP
SOLENOID REGISTRATION (SL2) HP/5/5M
HP
SPRING (ITB COUPLING) HP3500
HP
SPRING LEFT LEVER SLIDE LOCK HP3800
HP
SPRING TENSION (LIFTER ARM) HP4500
HP
SWING ASSEMBLY RIGHT SIDE HP 3500 (REFURB)
HP
SWITCH INTERLOCK HP5500
HP
TEMPERATURE SENSOR HP2700/3000/3600/3800/CP3505 (REFURB)
HP
THERMOPILE UNIT HP CM6040 (REFURB)
HP
TONER CAROUSEL KIT 4500N
HP
TOP COVER (ACCESS) HP55xx (REFURB)
HP
TOP COVER ASSEMBLY HP3800D
HP
TRANSFER BELT ASSEMBLY (ETB) HP3000/3600/3800/CP3505/N
HP
TRANSFER BELT ASSEMBLY HP CM1312/CP1215/1412/1518
HP
TRANSFER BELT ASSEMBLY HP CM2320/CP2025/M3xx/M4xx (REFURB)
HP
TRANSFER BELT ASSEMBLY HP CM3530/CP3525N/M551/570/575 (OEM)
HP
TRANSFER BELT ASSEMBLY HP CM6040
HP
TRANSFER BELT ASSEMBLY HP M553
HP
TRANSFER BELT ASSEMBLY HP1600/2600/CM1015/CM1017
HP
TRANSFER ROLLER SECONDARY HP M553
HP
TRAY 1 (MP) ASSEMBLY HP3800
HP
TRAY EXTENSION (ATTACHES TO ITB DRAWER) HP 4500N
HP
TRAY FRONT AND REAR EXTENSION HP CP6015
HP
TRAY PAPER OUTPUT BIN ASSEMBLY HP CM4540 (OEM)
HP
WASTE TONER DUCT ASSEMBLY HP CM3530
HP
ADF ASSEMBLY (COMPLETE) HP M4555 MPF (REFURB)
HP
ADF ASSEMBLY (LEGAL SIZE) M3027/3035 (REFURB)
HP
ADF ASSEMBLY (LETTER SIZE) M3027/3035 (REFURB)
HP
ADF ASSEMBLY HP LASERJET M425DN (REFURB)
HP
ADF ASSEMBLY HP LASERJET M521 MFP
HP
ADF ASSEMBLY HP M127 (REFURBISHED)
HP
ADF ASSEMBLY M5025/M5035 (TRAY 1)
HP
ADF FLOAT ASSEMBLY M5025
HP
ADF HINGE REPLACMENT ASSEMBLY M3035
HP
ADF HINGE REPLACMENT ASSEMBLY M575
HP
ADF ROLLER KIT HP LASERJET M4555 (OEM)
HP
BUSHING HP M5035/5039/5200
HP
CARRIAGE OPTIC ASSEMBLY M5035
HP
CASSETTE TRAY ASSEMBLY HP M5035 (REFURB)
HP
CONTROL PANEL ASSEMBLY HP M1522
HP
CONTROL PANEL ASSEMBLY M5035 (REFURB)
HP
COUPLING LEVER HP M5035/5039/5200
HP
DC CONTROLLER (REFURB) HP M525
HP
DC CONTROLLER HP M600 (REFURB)
HP
DUPLEX ASSEMBLY HP M60x (REFURB)
HP
DUPLEX ASSEMBLY KIT HP LASERJET M630
HP
ENGINE CONTROLLER PCB M3027/3035 (REFURB)
HP
ENVELOPE FEEDER (75 SH.) ASSEMBLY HP M4555FSKM
HP
ENVELOPE FEEDER ASSEMBLY HP M602
HP
FAN (FN102) HP P4014/15 (REFURB)
HP
FAN (FN104) HP P4015/M601 (REFURB)
HP
FAN FRONT HP M5025/M5035
HP
FAX CARD ASSEMBLY HP MFP M525F/M4555/CM3530/4540 (REFURB)
HP
FORMATTER BOARD HP M401DNE (OEM)
HP
FORMATTER BOARD HP M5035 (REFURB)
HP
FORMATTER BOARD HP M525 (REFURB)
HP
FORMATTER BOARD HP M601N/602N/603N (REFURB)
HP
FORMATTER BOARD WITH NETWORKING HP M2727NF (NEW PULL ON EXCHANGE)
HP
3 BIN OUTPUT MAILBOX ASSEMBLY HP M4345 (REFURB PULL)
HP
ADF ASSEMBLY (COMPLETE) HP 4345 MPF (REFURB)
HP
ADF PAPER INPUT TRAY HP4345/HP COLOR 4730 (RFURB)
HP
CABLE FOR OPTIONAL 500 FEEDER ASSEMBLY HP 4345
HP
CABLE TRAY 2 PAPER PICKUP SENSOR
HP
CONTROL PANEL HP4200/4300 (REFURB)
HP
CONTROL PANEL HP4250/4350
HP
CONTROL PANEL HP4250/4350 (REFURB)
HP
COVER ASSEMBLY TOP HP4200/4300 (REFURB)
HP
COVER ASSEMBLY TOP HP4250/4350 (REFURB)
HP
COVER REAR OUTPUT TRAY HP4200
HP
DC CONTROLLER (OEM) HP4300
HP
DC CONTROLLER BOARD M4345 (REFURB)
HP
FUSER BUSHING PRESSURE ROLLER HP M60x
HP
FUSER DRIVE ASSEMBLY HP M5025/M5035/M712 (REFURB)
HP
FUSER FILM SLEEVE ROLLER HP M5025/5035/5200 (OEM)
HP
FUSER ROLLER PRESSURE (CLT) HP M60x
HP
GEAR 133T M5035/5039/5200
HP
GEAR 26T M5035/M5025/5039/5200
HP
GEAR 40/99T M5035/M5025/5200
HP
GEAR 43T M5035/M5025/5039/5200
HP
GEAR 52/96T M5035/M5025/5200
HP
GEAR 73T M5035/M5025/5200
HP
HARD DRIVE ASSEMBLY HP500 MFP
HP
HDD ENCRYPED 250GB KIT M603/M4555
HP
HDD ENCRYPED 8GB SSD M603/M4555
HP
HINGE ADF HP LASERJET M425DN
HP
LIFTER DRIVE ASSEMBLY HP M5035 (REFURB)
HP
LOWER DRIVE ASSEMBLY HP M5035
HP
DC CONTROLLER HP4200 (REFURB)
HP
DC CONTROLLER HP4250/4350 (REFURB)
HP
DELIVERY ASSEMBLY HP4200/4250/4300/4350 (REFURB)
HP
DELIVERY ASSEMBLY HP4345 (REFURB)
HP
DOOP TOP (TONER CARTRIDGE) HP4200 (REFURB)
HP
DOOR CARTRIDGE ACCESS HP4250
HP
DOOR FRONT (MP) TRAY EXTENSION HP4200 (REFURB)
HP
DOOR FRONT COVER (1500 SHEET FEEDER) HP 42xx/43xx
HP
DRIVE ASSEMBLY (MAIN) HP 4345 (REFURB)
HP
DRIVE ASSEMBLY (MAIN) HP4200/4300
HP
DRIVE ASSEMBLY (MAIN) HP4250/4350
HP
DRIVE ASSEMBLY (PAPER PICKUP) HP4250/4350
HP
DUPLEX ASSEMBLY HP 4345 (REFURB)
HP
DUPLEX ASSEMBLY HP4200/4300/4250/4350 (REFURB)
HP
ENVELOPE FEEDER (75 SH.) ASSEMBLY HP4200/4300/4250/4350
HP
FAN (COOLING) FN103 HP 4345 (REFURB)
HP
MOTOR MAIN HP M5025/5200
HP
MOTOR PAPER FEED HP M60x
HP
MOTOR STEPPER HP M2727 (REFURB)
HP
PAPER FEED ROLLER ASSEMBLY HP M601/602/603 (OEM)
HP
PAPER INPUT TRAY HP M1536DNF (REFURB)
HP
PAPER PICKUP (MP/TRAY) ASSEMBLY HPM601/602/603 (REFURB)
HP
PAPER PICKUP ASSEMBLY TRAY 2 HP M521/525 (REFURB)
HP
PAPER PICKUP ASSEMBLY TRAY 2 HP M725 MFP
HP
PAPER PICKUP DRIVE ASSEMBLY HP M601/602/603 (OEM)
HP
PAPER TRAY AND DRAWER (500 SHEET) HP M477FDN
HP
PAPER TRAY AND DRAWER HP M551N (550 SHEET)
HP
PAPER TRAY AND DRAWER HP M604/605/606
HP
PAPER TRAY UNIVERSAL (250 SHEET) HP M402 (REFURB)
HP
PAPER TRAY UNIVERSAL (250 SHEET) HP M425 (REFURB)
HP
PAPER TRAY UNIVERSAL (500 SHEET) HP M604/605/606 (REFURB)
HP
POWER SUPPLY ASSEMBLY M601 (LV/HV) (REFURB)
HP
POWER SUPPLY LOW VOLTAGE M451 (REFURB)
HP
ROLLER AND SEP. PAD KIT (ADF) M521 MFP
HP
ROLLER FEED KIT (ADF) HP3035/M3027/M3035
HP
ROLLER FEED KIT (ADF) HP3035/M3027/M3035/CM3530
HP
ROLLER FEED KIT (TRAY 1/MP) HP M506
HP
ROLLER FEED KIT (TRAY 2) HP M506
HP
ROLLER FEED KIT (TRAY 2) HP M630
HP
ROLLER FEED/PICKUP (TRAY 4, 5, 6) M5025/5035/CM6040
HP
ROLLER FEED/SEPARATION (TRAY 2 AND 3) M5025
HP
ROLLER MAINTENANCE KIT SET (CLT) M60x
HP
ROLLER PAPER FEED/SEP (TRAY2) M604/M605/M606
HP
ROLLER PICKUP (TRAY 2 AND 3) M401/425
HP
ROLLER PICKUP (TRAY 2 AND 3) M5025/5035
HP
ROLLER PICKUP (TRAY 2) M402
HP
ROLLER PICKUP (TRAY 2) M451
HP
ROLLER PICKUP (TRAY2) M604/M605/M606
HP
ROLLER PICKUP (TRAY2/3) M402/M403/506/527
HP
ROLLER PICKUP ASSEMBLY (TRAY 2) HP M551
HP
ROLLER SEPARATION (TRAY 2) M402
HP
ROLLER SEPARATION (TRAY2/3) M402/M403/506/527
HP
ROLLER TRANSFER HP M506
HP
ROLLER TRANSFER M401/425
HP
SCANNER ASSEMBLY (ADF) M2727
HP
SCANNER ASSEMBLY (WHOLE UNIT) M5025MFP/M5039X (REFURB)
HP
SCANNER ASSEMBLY ADF (LETTER SIZE) M3027/3035 (REFURB)
HP
SCANNER ASSEMBLY INCLUDES ADF M475DN
HP
SCANNER ASSEMBLY M600 (REFURB)
HP
SCANNER CONTROL BOARD M5035 (REFURB)
HP
SEPARATION PAD (TRAY 2) M401/425
HP
SOLENOID TRAY 2 (PAPER PICKUP) HP M60x
HP
STACKER/STAPLER/MAILBOX (3 BIN) M4555 (OEM)
HP
SWING PLATE GEAR ASSEMBLY HP M60x (CLT)
HP
CARTRIDGE DOOR ASSEMBLY HP P2035
HP
CONTROL PANEL ASSEMBLY P3005 (REFURB)
HP
CONTROL PANEL HP P4015/4515 (REFURB)
HP
COVER ASSEMBLY (LEFT SIDE) HP P4015
HP
COVER DOOR MP/TRAY 1 P3015
HP
COVER FORMATTER HP P4015/4515 (PULLS)
HP
COVER TOP ASSEMBLY HP P3015
HP
DC CONTROLLER P4014/4015/4515
HP
DELIVERY ASSEMBLY HP P4015
HP
DELIVERY DRIVE ASSEMBLY HP P4015/4515
HP
DOOR ACCESS CARTRIDGE ASSEMBLY P3005/M3035/3027
HP
DOOR ARM (LEFT) HP P3005/M3027/3035
HP
DRIVE ASSEMBLY MAIN P2015 (REFURB)
HP
DRIVE MAIN ASSEMBLY HP P3005/M3027/M3035
HP
DRUM DRIVE ASSEMBLY HP P4015 (OEM)
HP
DUPLEX ASSEMBLY HP4014/4015/4515 (REFURB)
HP
E-LABEL READER HOLDER HP P3005/M3035/24xx
HP
ENGINE CONTROLLER ASSEMBLY HP M2727
HP
ENGINE CONTROLLER ASSEMBLY P2035/2055 (REFURB)
HP
ENGINE CONTROLLER ASSEMBLY P3015 (REFURB)
HP
ENGINE CONTROLLER HP P2015 (REFURB)
HP
ENGINE CONTROLLER PCB P3005 (REFURB)
HP
FACE-UP DROPDOWN TRAY ASSEMBLY HP P4015/4515 (REFURB)
HP
FAN (FN102) HP P4014/15, P4515 (REFURB)
HP
FAN ASSEMBLY (COOLING) HP P4015, M4555 (REFURB)
HP
FAN ASSEMBLY (COOLING) HP P4515, P4014/15, M601/2/3/4/5, M4555 (REFURB)
HP
FAN COOLING (FM2) HP P3005/P3015/M3035/3027 (REFURB)
HP
FAN RIGHT(FM1) P3005 (REFURB)
HP
FORMATTER BOARD NO NETWORKING HP P2015
HP
FORMATTER BOARD NO NETWORKING HP P3005
HP
FORMATTER BOARD WITH NETWORKING HP M3035/3027X (NEW ON EXCHANGE)
HP
FORMATTER BOARD WITH NETWORKING HP P2015N (REFURB)
HP
FORMATTER BOARD WITH NETWORKING HP P2035N
HP
FORMATTER BOARD WITH NETWORKING HP P2055DN
HP
FORMATTER BOARD WITH NETWORKING HP P3005N/X
HP
FORMATTER BOARD WITH NETWORKING HP P3005N/X (OEM ON EXCHANGE)
HP
FORMATTER BOARD WITH NETWORKING HP P3015DN
HP
FORMATTER BOARD WITH NETWORKING HP P3015N
HP
FORMATTER BOARD WITH NETWORKING HP P4014 (REFURB)
HP
FORMATTER BOARD WITH NETWORKING HP P4014/4015/4515 (OEM)
HP
FORMATTER BOARD WITH NETWORKING HP P4015 (REFURB)
HP
FORMATTER BOARD WITH NETWORKING HP P4515 (REFURB)
HP
FRONT COVER ASSEMBLY HP P4014/4015/4515
HP
FAN (DC CONTROLLER) (FN104) HP 4345 (REFURB)
HP
FAN (LEFT SIDE) FN101 HP 4250
HP
FAN (LEFT SIDE) HP 4200/4300 (REFURB)
HP
FAN (RIGHT SIDE) HP 4200/4300
HP
FEED ROLLER COVER WITH SPRING (TRAY 2) HP42xx/43xx
HP
FIRMWARE DIMM HP4200 (REFURB)
HP
FORMATTER BOARD HP M4345N (OEM) (NEW ON EXCHANGE)
HP
FORMATTER BOARD HP4200 (REFURB)
HP
FORMATTER BOARD HP4240N/4250N/4350N (OEM)
HP
FORMATTER BOARD HP4240N/4250N/4350N (REFURB)
HP
FORMATTER BOARD HP4300 (OEM) (REFURB)
HP
FUSER BUSHING PRESSURE ROLLER P2035/2055
HP
FUSER BUSHING PRESSURE ROLLER HP P3015
HP
FUSER BUSHING PRESSURE ROLLER LEFT P3005
HP
FUSER BUSHING PRESSURE ROLLER RIGHT P3005
HP
FUSER FILM SLEEVE ROLLER HP P3005/2200/2300/2400 (CLT)
HP
FUSER FILM SLEEVE ROLLER HP P401x/4515/M60x Series (CLT)
HP
FUSER FILM SLEEVE ROLLER HP P401x/4515/M60x Series (OEM)
HP
FUSER FILM SLEEVE ROLLER P1505/1522
HP
FUSER FILM SLEEVE ROLLER P1606/2035/2055 (CLT)
HP
FUSER FILM SLEEVE ROLLER P2015
HP
FUSER FILM SLEEVE ROLLER P3015 (CLT)
HP
FUSER FILM SLEEVE ROLLER P3015/M521 (OEM)
HP
FUSER GEAR 17T HP P4014/4015/4515
HP
FUSER GEAR 18T HP P4014/4015/4515
HP
FUSER GEAR 27T PRESSURE ROLLER P2035
HP
FUSER GEAR 29T PRESURE ROLLER P3005
HP
FUSER GEAR 32T HP P4014/4015/4515
HP
FUSER GEAR KIT (35T/18T/17T) HP4015
HP
FUSER HEATING ELEMENT (120V) P2035/2055
HP
FUSER HEATING ELEMENT WIRE HOLDER P2035
HP
FUSER MOTOR (M8002) HP LASERJET P3015 (REFURB)
HP
FUSER ROLLER DELIVERY HP P3005
HP
FUSER ROLLER PRESSURE HP P1606/2035/2055 (CLT)
HP
FUSER ROLLER PRESSURE HP P3005
HP
FUSER ROLLER PRESSURE HP P4014
HP
FUSER THRUST STOPPER P3005/M3035/3027
HP
GEAR 31T P3005/M3035/M3027
HP
GEAR 42T P3005/M3035/M3027
HP
GEAR 65T P3005/M3035/M3027
HP
GEAR ASSEMBLY FUSER DRIVE P3005 (REFURB)
HP
GEAR DRIVE 17T/17T P3005
HP
GEAR DRIVE 20T/20T P3005
HP
GEAR DUPLEXING PENDULUM ASSEMBLY HP P3005
HP
GEAR DUPLEXING PENDULUM ASSEMBLY HP P3015
HP
GEAR FUSER DRIVE 32T HP P4014/4015/4515
HP
GEAR KIT (FUSER DRIVE) HP P3005/M3027
HP
GEAR PICKUP ROLLER HP P3005/M3035/3027
HP
GUIDE ASSEMBLY (RIGHT SIDE) HP P4015
HP
GUIDE CARTRIDGE ASSEMBLY P3005/M3035/3027
HP
HIGH VOLTAGE POWER SUPPLY P3015
HP
HP P4015X 75 SHEET ENVELOPE FEEDER (REFURB)
HP
LIFTER MOTOR FOR TRAY HP P401x/4515/M601/602/603
HP
LIFTING PLATE ASSEMBLY HP LASERJET P3015
HP
MAIN DRIVE ASSEMBLY HP P2035/2055 (REFURB)
HP
FORMATTER BOARD HP4345N (REFURB)
HP
FORMATTER BOARD M4345 (OEM)
HP
GEAR ASSEMBLY HP4200/4300
HP
HARD DISK DRIVE (40GIG) HP M4345 MFP
HP
LIFTER DRIVE ASSEMBLY (500 SH) HP 4250/4350
HP
LIFTER DRIVE ASSEMBLY (500 SH) HP 4345 (REFURB)
HP
LIFTER DRIVE ASSEMBLY (TRAY 2) HP 4200/4300 (REFURB)
HP
MOTOR MAIN HP4240/4250/4350/4345 (REFURB)
HP
MOTOR MAIN HP4345 (REFURB)
HP
MOTOR TONER CARTRIDGE HP4250/4350 (REFURB)
HP
MYLAR HOLDER ASSEMBLY (ADF) HP 4345 MPF
HP
MEMORY TAG HOLDER PACK P4014/4015/M600
HP
MOTOR DC STEPPING HP P3005/M3035/3027 (REFURB)
HP
MOTOR FUSER DRIVE ASSEMBLY HP P4015 (REFURB)
HP
MOTOR/DRUM DRIVE ASSEMBLY HP P4515 (OEM)
HP
MOTOR/MAIN DRIVE ASSEMBLY HP P4015 (REFURB)
HP
PAPER FEED ASSEMBLY P4014/4015
HP
PAPER FEED GUIDE ASSEMBLY P401x/4515/M4555/M602/M603 MFP
HP
PAPER FEED SHAFT (Z) ASSEMBLY P4014/4015
HP
PAPER INPUT TRAY COVER (MP) ASSEMBLY P3005/M3035/3027 (REFURB)
HP
PAPER PICKUP DRIVE ASSEMBLY HP P4015/4515
HP
PAPER PICKUP (MP/TRAY) ASSEMBLY HP M3035
HP
PAPER PICKUP (MP/TRAY) ASSEMBLY HP P4015
HP
PAPER PICKUP (MP/TRAY) ASSEMBLY HP P4015 (OEM)
HP
PAPER PICKUP ASSEMBLY (1500 SH. ASS'Y) HP4014/4015/4515
HP
PAPER PICKUP ASSEMBLY TRAY 2 HP P3015 (DUPLEX)
HP
PAPER PICKUP ASSEMBLY TRAY 2 HP P3015 (SIMPLEX)
HP
PAPER PICKUP ROLLER AND PAD KIT HP P3005/M3027/M3035
HP
PAPER SIZE SENSOR/DETECTION ASSEMBLY HP401x
HP
PAPER TRAY (250 SH.) P2055 (REFURB)
HP
PAPER TRAY (500 SH.) HP LASERJET P3015
HP
PAPER TRAY (500SH) P/3005/M3027 (REFURB)
HP
PAPER TRAY (TRAY 2) HP P2015/M2727 (REFURB)
HP
PAPER TRAY AND DRAWER (1500 SHEET) P401x/4515
HP
PAPER TRAY AND DRAWER (500 SHEET) P2035/2055
HP
PAPER TRAY AND DRAWER (500 SHEET) P401x/4515 (REFURB)
HP
PAPER TRAY AND DRAWER (OPTIONAL TRAY 3) HP 1320/P2015 (REFURB)
HP
PAPER TRAY AND DRAWER (OPTIONAL) P3015
HP
PAPER TRAY AND DRAWER (OPTIONAL) P3015 (REFURB)
HP
PAPER TRAY AND DRAWER ASSEMBLY (TRAY 3) HP P3005D/M3035
HP
PAPER TRAY COVER STOP WITH SPRING HP P401x/M60x
HP
PAPER TRAY OUTPUT SHEET BIN (100 SHEET) REFURB
HP
PAPER TRAY UNIVERSAL (500 SHEET) HP 4014/4015/4515/M600
HP
PICKUP ASSEMBLY P3005/M3035
HP
PICKUP ROLLER COVER HP P2015
HP
PICKUP ROLLER P3005/P3015/M3035/M525
HP
POWER SUPPLY ASSEMBLY P4014/4015/4515 (REFURB)
HP
POWER SUPPLY HIGH VOLTAGE P3005 (OEM)
HP
POWER SUPPLY HIGH VOLTAGE P3005 (REFURB)
HP
POWER SWITCH P2055 (REFURB)
HP
REGISTRATION ASSEMBLY HP P4015
HP
REGISTRATION ROLLER ASSEMBLY HP LASERJET P3015
HP
ROLLER FACE DOWN DELIVERY HP P3005/3027/M3035
HP
ROLLER FEED (MP/TRAY 1) HP4515
HP
ROLLER FEED KIT (TRAY 1) HP P4015/M4555/M601- 606/M630
HP
ROLLER FEED KIT (TRAY 1) HP P4015/M630
HP
ROLLER FEED KIT (TRAY 2,3,4,5 AND 6) HP P4015
HP
ROLLER IDLER (PLASTIC) HP P2015
HP
ROLLER MAINTENANCE KIT SET (CLT) P3015
HP
ROLLER MAINTENANCE KIT SET (NPR) HP 4014/4015/4515
HP
ROLLER PICKUP (MP) TRAY P2015
HP
ROLLER PICKUP (MP/TRAY 1) HP4515
HP
ROLLER PICKUP HP M1522/P1505/M1120N/CP6015/CM6040
HP
ROLLER PICKUP HP P1005/1007/1008
HP
ROLLER PICKUP MP/TRAY 1 HP P3015
HP
ROLLER PICKUP TRAY 1 (MP) HP P2035/2055
HP
ROLLER PICKUP TRAY 1 (MP) HP P3005/24xx
HP
ROLLER PICKUP TRAY 2 HP P2035/2055
HP
ROLLER PICKUP TRAY 2 HP P3005/P3015
HP
ROLLER PICKUP TRAY2,3 AND 4 (500 SHEET) HP P3015 (CLT)
HP
ROLLER SEPARATION (MP/TRAY 1) HP 4014/4015/4515
HP
ROLLER TRANSFER (OEM) HP M601/602/603/P401x
HP
ROLLER TRANSFER (OEM) HP P2015/2015/M2727
HP
ROLLER TRANSFER (OEM) HP P2035/2055
HP
ROLLER TRANSFER (OEM) HP P3015
HP
ROLLER TRANSFER HP 1010/12/15/P3015,3020,3030
HP
ROLLER TRANSFER HP M60x/P401x (CLT)
HP
SCANNER ASSEMBLY HP P3015 (REFURB)
HP
SCANNER ASSEMBLY HP P4014/4015/4515 (REFURB)
HP
SCANNER ASSEMBLY P2014/2015/M2727 (REFURB)
HP
SCANNER ASSEMBLY P3005 (REFURB)
HP
SCANNER OPTICAL CARRIER ASSEMBLY HP 4345 (REFURB)
HP
SEPARATION PAD (MP) TRAY P2015
HP
SEPARATION PAD AND HOLDER TRAY 2 AND 3 P3005/M3027
HP
SEPARATION PAD HOLDER TRAY 1 P3005/2400
HP
SEPARATION PAD MP/TRAY 1 HP P3015
HP
SEPARATION PAD TRAY 1 HP P2035/2055
HP
SEPARATION PAD TRAY 2 HP P2035/2055
HP
SEPARATION PAD TRAY 2, 3 AND 4 (500 SHEET) HP P3015/M525
HP
SEPARATION PAD TRAY 3 HP P2035/2055 (500 SHEET)
HP
SHEET STATIC CHARGE HP P3005/M3027/3035
HP
SHUTTER LINK ASSEMBLY HP P201x/1320/M2727
HP
SOLINOID (SL1) TRAY 1 HP P3005/M3035/3027
HP
SOLINOID (SL2) TRAY 2 HP P3005/M3035/3027
HP
SWING PLATE GEAR ASSEMBLY HP P401x (CLT)
HP
TOP COVER ASSEMBLY P4515
HP
TORQUE LIMITOR HP P4015
HP
TRANSFER BLOCK HP P4015 (PULL)