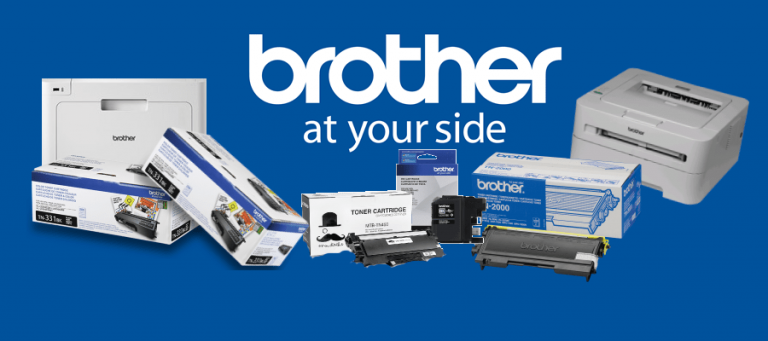 Authorized brother Warranty/Repair Services, Printer Parts & Toner Cartridges Supplier
CLT is an Authorized Warranty, Service & Repair partner for brother printers which means our service technicians are certified and received training in the repair of brother printers.
Our brother authorized services status means we need to have plenty of brother printer parts and toner to meet your and our needs. We almost always have the part you need and that isn't only for what is hot today, but, what was hot in the past and still in use.
We take pride in having the skill to refurbish printers extending their life and lowering the carbon footprint. Our skilled technicians and sales people are ready to serve all brother printer owners!
If you don't see the part or toner below call GTA: (416)789-9337 or toll free: 1-800-258-2188 for instant quotes and availability!
Get Quotes on Printer Parts & Toner Cartridges!
Brother
FUSER ASSEMBLY HL5040/5050/5070/DCP80xx/MFC8420/8820 (OEM)
Brother
FUSER HEATER LAMP BR HL6V
Brother
FUSER HEATER LAMP BR HL700
Brother
FUSER ROLLER MFC8440
Brother
FUSER ROLLER TEFLON BR HL10V/H
Brother
FUSER ROLLER TEFLON HL1260/1660
Brother
FUSER ASSEMBLY BROTHER HL5450/6180/MFC8510/8710/8910/8950 (OEM)
Brother
FUSER ASSEMBLY FAX2800/MFC4800/6800/MFC91xx/(OEM)
Brother
FUSER ASSEMBLY HL L5000/5100/5200/MFC L5700/58xx (OEM)
Brother
FUSER ASSEMBLY HL-L8250CDN/L8350CDWx/MFC-L8600/L8850/L9550CDW
Brother
FUSER ASSEMBLY HL1030/1240/50/70 MFC4750/5750/83/8600/8700/9600(OEM)
Brother
FUSER ASSEMBLY HL2460 (OEM)
Brother
FUSER ASSEMBLY HL3140/3170/MFC9130/9330/9340 (OEM)
Brother
FUSER HEATER LAMP BR HL1260
Brother
FUSER ASSEMBLY HL5240/50/55/80,MFC8460/8660/8670/8860/8870,DCP806x (OEM)
Brother
FUSER ASSEMBLY HL820/1020/1040/1050 (OEM)
Brother
FUSER ASSEMBLY MFC-7360 (OEM)
Brother
FUSER ASSEMBLY MFC4750e/5750/8500/9700/FAX4100 (OEM)
Brother
FUSER ASSEMBLY MFC8220/8440/8640D/8840D (OEM)
Brother
FUSER ASSEMBLY MFC8480DN (OEM)
Brother
FUSER ASSEMBLY MFC901x/9120CE/932xCW (OEM)
Brother
FUSER ASSEMBLY MFC9440/9840/HL4050CN (OEM)
Brother
FUSER ASSEMBLY MFC9970CDW (OEM)
Brother
FUSER GEAR HOT ROLLER MFC8220/8440
Brother
FUSER HEATER HOLDER (LEFT) BR HL6V
Brother
FUSER HEATER HOLDER (RIGHT) BR HL6V
Brother
FUSER SENSOR ARM BR HL6V
Brother
DOCUMENT GUIDE LEFT SIDE BROTHER 4750
Brother
DOCUMENT GUIDE RIGHT SIDE BROTHER 4750
Brother
DOCUMENT SCANNER UNIT FOR MFC-9460DN
Brother
DUPLEX FEED ASSEMBLY BROTHER MFC8860DN
Brother
EJECT ROLLER ASSEMBLY BROTHER MFC7820
Brother
BROTHER 8480DN ADF UNIT
Brother
GEAR FUSER DRIVE 18 BROTHER MFC9840
Brother
GEAR FUSER DRIVE 39 BROTHER MFC8910
Brother
HIGH VOLTAGE POWER SUPPLY (OEM) BR MFC4750
Brother
HINGE ARM (RIGHT) BROTHER MFC5200
Brother
HINGE BASE ASSEMBLY (LEFT) BROTHER MFC8440
Brother
HINGE BASE ASSEMBLY (RIGHT) BROTHER MFC5200
Brother
HOLDER RETARD ASSEMBLY HL8050
Brother
LASER UNIT BROTHER MFC-9560CDW
Brother
LASER UNIT BROTHER MFC8480
Brother
LEFT FRAME DRIVE ASSEMBLY BROTHER MFC8480
Brother
LOCK LEVER BROTHER 1950 LEFT
Brother
LOCK LEVER BROTHER 1950 RIGHT
Brother
MAIN BOARD MFC8910DW
Brother
MP TRAY ASSEMBLY BROTHER MFC-9460CDN
Brother
OPC BELT BROTHER 9420CN
Brother
OUTER SHUTE ASSEMBLY BR5250
Brother
PAPER EJECT TRAY ASSY BROTHER FAX 2820
Brother
PAPER FEED KIT HL1650/1670N
Brother
PAPER FEED KIT HL1850/1870
Brother
PAPER FEED KIT HL4040 BYPASS TRAY
Brother
PAPER FEED KIT HL4040CN/HL4050CDN/MFC9440/9840
Brother
PAPER FEED KIT MFC7420/7820/DCP7020/HL2030/2040/INTELLIFAX2820
Brother
PAPER FEED KIT MP TRAY MFC8460/8860/8870/DCP8060/8065
Brother
PAPER FEED KIT TRAY 9320CW
Brother
PAPER FEED KIT TRAY 2 MFC8480/DCP8080/8085/HL5340/70
Brother
PAPER FEED KIT TRAY 2/3 MFC8460/8860/8870/DCP8060/8065
Brother
PAPER TRAY ASSEMBLY (ADF) BR MFC-8820D
Brother
PAPER TRAY BROTHER HL5250DN/MFC8460/8860
Brother
PAPER TRAY DCP7060/7065DN/HL2280/MFC7460/7860
Brother
PAPER TRAY MFC-8910DW
Brother
PAPER TRAY MFC7820
Brother
PAPER TRAY MFC8480DN
Brother
POWER SUPPLY LOW VOLTAGE HL2240 (OEM)
Brother
PRINTHEAD UNIT BROTHER MFC5100C/3420
Brother
ROLLER (DELIVERY) SECOND EJECT ROLLER HL1230/14xx
Brother
ROLLER DOC FEEDER ASSEMBLY BROTHER MFC-8480/8890DW
Brother
ROLLER DOCUMENT FEED BROTHER HLP2500
Brother
ROLLER DOCUMENT SEPERATION BROTHER HLP2500
Brother
ROLLER FEED (SHAFT) BR HL1230/1440/1450/1470
Brother
ROLLER PAPER FEED KIT (LC) MFC8710/8950
Brother
ROLLER PAPER PICKUP HL1650/1670N/1870
Brother
ROLLER PAPER PICKUP HL2070/FAX2820/2920/MFCC7220/7225N
Brother
ROLLER PICKUP (MP TRAY) BR HL5040/5050/5070/5170/DCP8025
Brother
ROLLER PICKUP (PC) BR HL5030/5040/5050/5070/5130/5140/5150 5170/DCP8025/8040
Brother
ROLLER PICKUP ASSEMBLY BROTHER 9840/HL4040
Brother
ROLLER PICKUP ASSEMBLY BROTHER HL53xx
Brother
ROLLER PICKUP ASSEMBLY BROTHER MFC/28xx/3800/4800/6800
Brother
ROLLER PICKUP BROTHER HL1030/1230/1240/1250/1270/4100E
Brother
SCANNER ASSEMBLY (ADF) BROTHER MFC4100E/4750/8500
Brother
SCANNER ASSEMBLY (OEM) BR HL1260
Brother
SCANNER ASSEMBLY CIS SUPPLY UNIT MFC8500
Brother
SCANNER ASSEMBLY HL5450DN/MFC8910DW
Brother
SCANNER ASSEMBLY HL5450DN/MFC8910DW (SM TYPE)
Brother
SEPARATE ROLLER ASSEMBLY BROTHER 9970
Brother
SEPARATION ADF HOLDER ASSY. BROTHER L5800DW
Brother
SEPARATION PAD (ADF) BROTHER MFC6800
Brother
SEPARATION PAD (ADF) BROTHER MFC8220
Brother
SEPARATION PAD (ADF) BROTHER MFC8460/8480/8660/8870/9840
Brother
SEPARATION PAD (MP TRAY) BR HL5040/5050/5070/DCP8025
Brother
SEPARATION PAD (PC) BR HL5040/5050/5070/5170
Brother
SEPARATION PAD (TRAY 1) HL1650/1670N/1870
Brother
SEPARATION PAD ASSEMBLY BROTHER HL5240/50DN/70DN/80D
Brother
SEPARATION PAD BR HL1030/1230/1240/1250/1270/14xx/MFC8600
Brother
SEPARATION PAD BR HL1260
Brother
SEPARATION PAD BR MFC 4350
Brother
SEPARATION PAD BROTHER MFC/28xx/3800/4800/6800
Brother
SEPARATION RUBBER BROTHER 9970
Brother
TOP COVER ASSEMBLY MFC8440
Brother
TRAY DOCUMENT RECEIVING CLEARMFC8500 BROTHER
Brother
TRAY DOCUMENT RECEIVING MFC8220 BROTHER
Brother
TRAY PAPER EXIT 2750 BROTHER