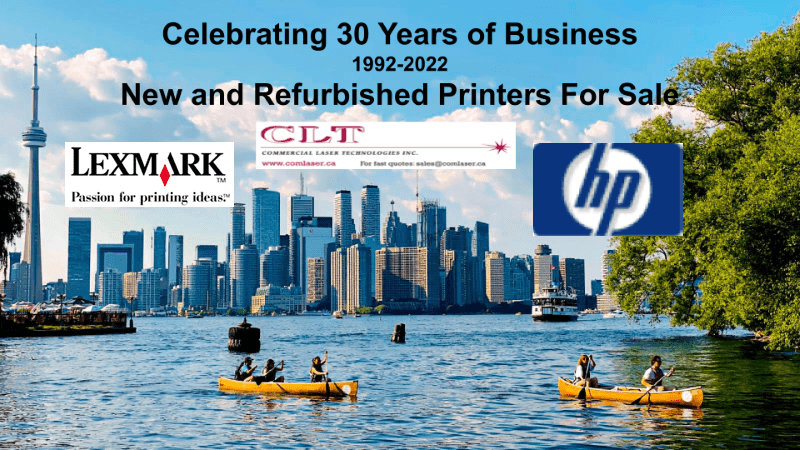 Call (416) 789-9337 to Order Today!


Lexmark MS821n Single Function Monochrome Laser Printer – $995
With new front power button and USB port, 2.4-inch color LCD/keypad to monitor and configure system settings and single-door access to parts and supplies, it's easier than ever to get things done. Convenient front access to the paper path means you'll virtually never have to access the back of the device, allowing placement in or on cabinets. And ADA-compliant trays have push-button sliders and open with one hand, requiring low force and no twisting.
HP Laserjet Pro Multi-Function Printer Model # M428FDW – $649
Set up this MFP fast, and easily manage device settings to help increase overall printing efficiency.Tackle tasks quickly and easily—with the simple intuitive 2.7″ (6.8cm) color touchscreen.Print Microsoft office docs and pdfs right off your USB drive.[9]Avoid interruptions with an HP LaserJet MFP designed to be streamlined for maximum productivity.
Refurbished Printers


Lexmark MS415 Laser Printer – $395
Lexmark T654DN Laser Printer – $395
Lexmark MS510DN Laser Printer – $425
HP P3030MFP Multifunction Laser Printer – $195
Call (416) 789-9337 to Order Today!